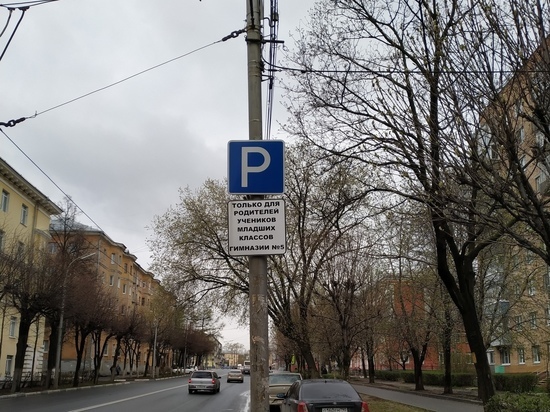 Ryazan residents were outraged by the parking "only for parents" on Gagarin Street. The corresponding post appeared on the network on the morning of Tuesday, April 27th.
The plaque reads: "Only for parents of students in the lower grades of gymnasium No. 5".
Residents of the regional center were divided into two camps: some say that the children need to be seen, but there is nowhere to park the car, while others think that this sign "has the same strength as the inscription on the fence", since it is not in the traffic rules. One commentator pointed out that there is a "great pocket" for disembarking students.
Another resident of Ryazan also said that this is a public road that must comply with traffic rules. "If it was a private area, then there are at least some signs you can hang," the man added.