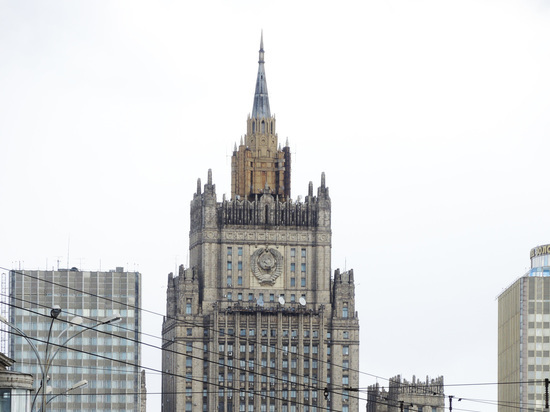 Russia demanded from the Czech Republic to reduce the quantitative composition of the embassy of this country "taking into account the significant disparity in the category of those received on the spot." This was stated by the Russian Foreign Ministry.
The statement was made in response to the hostile actions of Prague. As stated in the commentary of the official representative of the department, Maria Zakharova, on April 22, the Ambassador of the Czech Republic Vitzeslav Pivonka was summoned to the Russian Foreign Ministry. A strong protest was lodged against him. The diplomat was also told that Prague continues to promote the anti-Russian campaign under falsified pretexts and by its actions is destroying bilateral relations. Moscow also stressed that "the language of ultimatums is unacceptable for us."
And Pivonka was also told that the Russian Federation reserves the right "to take other steps in the event of further unwinding of the hysterical anti-Russian campaign in the Czech Republic."
Earlier, the head of the Czech Foreign Ministry, Jakub Kulganek, said that Prague had made a decision to expel 63 employees of the Russian embassy from the country.
Prior to that, he reported that the two countries are moving to parity in terms of the number of diplomatic personnel: seven diplomats and 25 employees each.