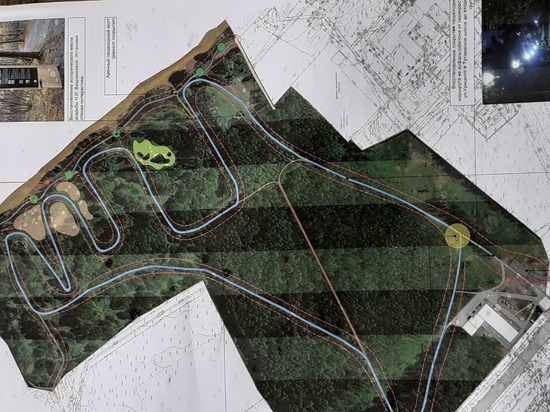 The Mayor's Office of Yaroslavl, together with the developer company, which decided not to name itself, presented to the public a project for the reconstruction and improvement of Pavlovskaya Grove.
Public figures criticized the project to smithereens. The developer company intends to equip a parking lot on the territory of Pavlovskaya Grove. And also lay out the tracks with tiles. By adding benches.
The project must be carried out with municipal funds.
Public figures, including Elena Bogdanova, who has long been struggling with the developer "Golden Ring", which is building on the border of the natural monument, said that all the solutions proposed by the developer are not needed by the natural monument. According to public figures, the developer company is simply trying to carry out "improvement", which will simply increase the cost of the housing being built by the developer. And parking on the territory of the natural monument, which is Pavlovskaya Roscha, will be intended only and specifically for the residents of the residential complex being built by the Golden Ring company.
According to Elena Bogdanova, the project provided by the developer did not pass the state examination and can be challenged.
Social activists believe that the grove really needs some kind of improvement. But it is completely different – trash containers are needed so that citizens do not litter the territory. We need dry closets to keep the grove clean. And constant rounds of patrols of the Russian Guard – in order to protect the population visiting the forest park from hooligans. Other transformations will only harm the grove.