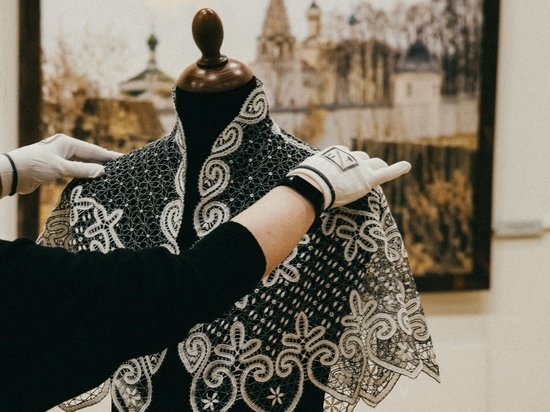 More than 100 pieces of lace from the collection of the Vyatka Art Museum of V.M. I am. Vasnetsovs are now presented at the exhibition "Lace of the Vyatka Land" in Vologda.
The Vologda Lace Museum presents original products by artists of the late 19th – early 20th centuries. from the collection of the Vyatka Art Museum. The exhibition is dedicated to a unique Russian craft – Vyatka bobbin lace. More than 100 pieces of lace are presented to the attention of visitors, including accessories and wardrobe items that attract with their simplicity and elegance.
Lace-making is one of the women's crafts in Russia, which has existed for a little over three centuries. For a long time, the only center for making lace in the Vyatka province was the Kukarka settlement and the surrounding villages. It is not known exactly when this craft appeared on the Vyatka land.
– It is believed that the first written mention of lace-making in Russia dates back to 1849, but the birth of Vyatka lace is attributed to an earlier period. According to the legend, at the beginning of the 18th century, a fugitive carpenter appeared in those parts, who lived and worked in Holland for a long time. His wife is Dutch and taught the local population of the Kukarka settlement the art of lace-making, the museum said.