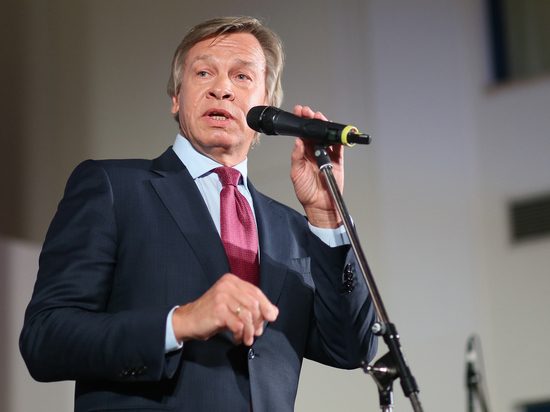 Russian Senator Alexei Pushkov said that the United States' air strike on Syria can be viewed as a signal for the Russian Federation and a number of other world powers about the nature of the foreign policy course of the new US President Joe Biden.
As Russian Foreign Minister Sergei Lavrov said earlier, Washington warned Moscow about the impending strike in a few minutes.
"A purely formal warning. USA in its repertoire. Signal to Moscow, Tehran, Damascus and China, as well as Tel Aviv and Riyadh, "the senator wrote on Telegram.
According to him, it is unimportant what the object was, since "the very fact of a military strike on the targets of Syria is important," less than 40 days after the arrival of the Democrats in the White House. Pushkov added that the actions of the United States demonstrated the country's desire to impose new conditions for a "nuclear deal" with Iran, that is, "the United States has not extended any" olive branch "to Tehran."
"Olives do not work well with bombs, especially against formations close to Iran in Syria," the senator said.
Pushkov believes that the United States intends to condition its return to the deal with new conditions – changes in Iran's regional policy, as well as its rejection of the missile program.
The Pentagon reported that the airstrike destroyed several infrastructure facilities of Shiite groups that allegedly enjoyed the support of Iran, due to the recent attack on American and coalition forces in Iraq. As stated by Lloyd Austin, the US military has done well, relying on intelligence from the Iraqi side.