The Pskov National Guards have improved the site near the railway bridge, on which a monument to the heroes who died during the Great Patriotic War will be erected in the future. As MK in Pskov was told in the press service of the regional department of the Russian Guard, the event was attended by employees and servicemen of the regional department, headed by the head of the department, police colonel Igor Ivanov.
Ordinary citizens, as well as the deputy of the Pskov Regional Assembly of Deputies Alexei Sevastyanov and representatives of the Council of Veterans, helped in the implementation of the initiative. Together, the site was cleared of debris, last year's foliage and branches. And then they planted 12 trees. In the near future, a monument to the heroes-defenders of the city will appear on the site.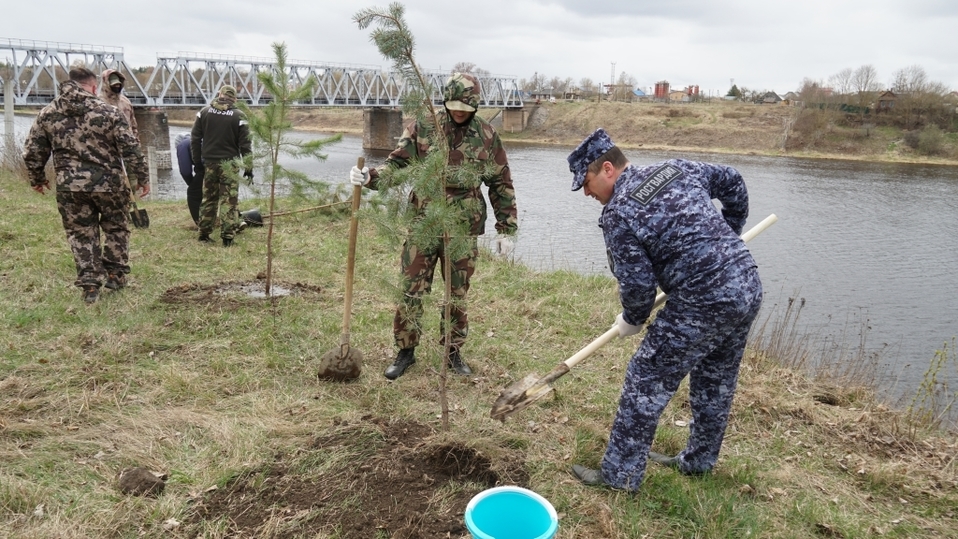 "The monument, which is planned to be installed at this place, is dedicated to the feat of the soldiers of the Red Army and the NKVD troops, who defended the strategic railway bridge across the Velikaya River in 1941. On July 8, 1941, units of the Red Army were retreating. The sappers were tasked with blowing up the bridge after the transfer of troops across the Velikaya River, " explained "MK in Pskov" in the press service of the regional administration of Rosgvardia.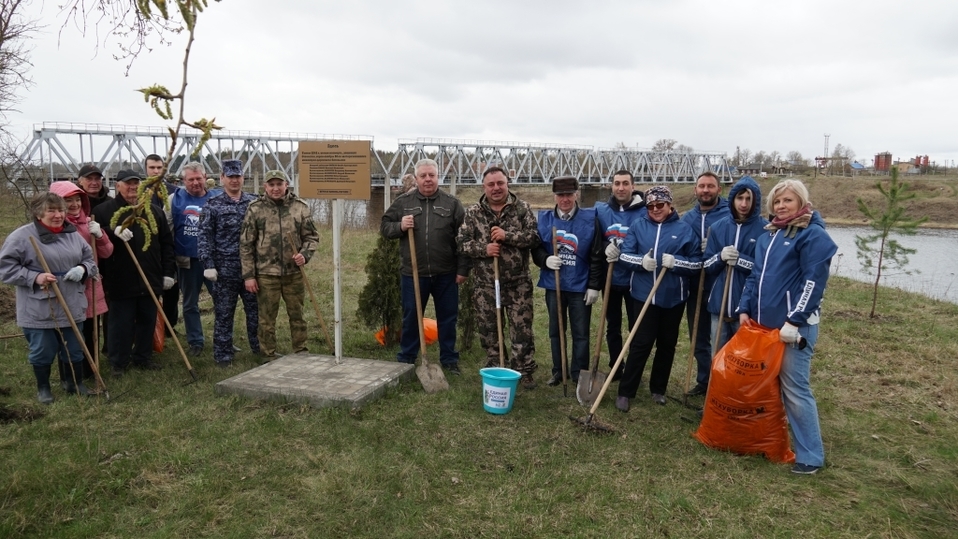 It is also known that a group of sappers was mining the bridge while the NKVD troops were targeting the Nazis. The explosion was made. As a result, the bridge collapsed into the river along with the enemy troops. At the same time, some of those who were guarding the railway construction from the side of the USSR were killed.