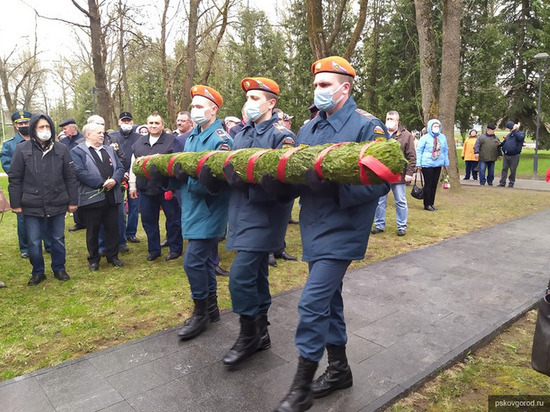 A commemorative meeting dedicated to the 35th anniversary of the Chernobyl accident took place in Pskov near the memorial sign in the square of the fallen fighters. This was reported to the "MK in Pskov" in the press service of the municipality.
At the rally, a funeral lithium took place, later all the participants honored the dead with a minute of silence and laid a garland of glory and flowers at the memorial sign "Pskovites – victims of Chernobyl". The event was attended by representatives of regional committees, deputies, liquidators of the accident, as well as relatives of the fallen "Chernobyl victims".
The deputy head of Pskov, Vladimir Vorobyov, noted in his speech at the rally that, recalling the disaster, Pskov residents pay tribute to the exorbitant courage of people who risked their lives and health.