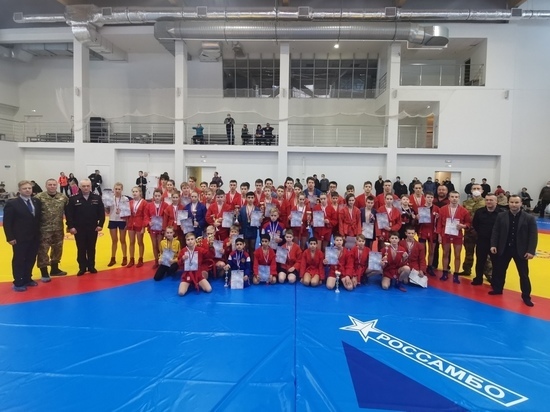 The VII Republican SAMBO Tournament among pre-conscription youth, pupils of sports schools, children of employees of the Ministry of Internal Affairs and the Office of the Karelian National Guard took place on February 27 at the Sports and Recreation Complex in the Petrozavodsk district of Klyuchevaya.
The competition was attended by about a hundred young sambists born in 2005-2008 from Petrozavodsk, regions of the republic and Kandalaksha.
Elisey Bespalov won in the nomination "For the shortest fight", and Ivan Korablev was noted for the "Best technique". Both sambists are pupils of the Olympic Reserve Sports School No. 5. In the "Youngest Participant" nomination, Roman Polunin from the Champion club defeated all opponents, and the prize "For the will to win" went to Evgeny Rumyantsev from Kandalaksha.