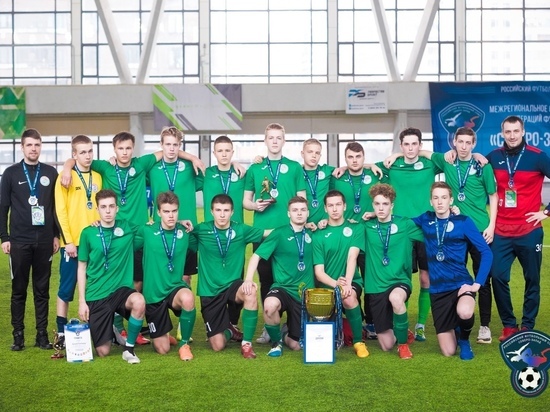 The football team from Petrozavodsk showed itself worthily at the VII Spring Tournament of MPO "North-West". The guys became silver medalists, according to the Ministry of Education and Sports of the republic.
The tournament was held from 9 to 15 March in St. Petersburg. Youth teams met there. The team of the sports school No. 7 of Petrozavodsk entered the tournament for the first time.
Our footballers under the leadership of Ilya Goldfein and Vasily Filyushkin became one of the youngest. The competition brought together football players under the age of 21, while in our team there are children of 16-19 years old.
The titles of the tournament laureates were awarded to two Karelian players – Ignat Ermolaev (the best midfielder) and Ruslan Andreev (the best scorer).