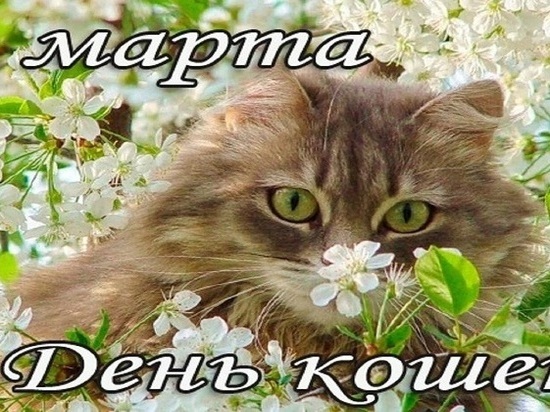 Today, on the first day of spring, an unofficial holiday is celebrated in Kalmykia – the Day of Cats.
A funny holiday – the Day of the Cat – has been celebrated in Russia since 2004 at the initiative of the Moscow Cat Museum and the editorial board of the magazine and newspaper "Cat and Dog". On this day, charitable organizations collect donations to help homeless animals, hold exhibitions and contests for pedigree cats, campaigns in search of potential owners for animals from shelters. They also organize various educational activities for children and youth.
For example, in Elista, employees of the department of services for preschoolers and primary schoolchildren of the National Library named after Amur-Sanan organized a thematic meeting "Soft paws, but there are scratches in their paws" for their young readers.
As librarians write: "Children got acquainted with the history of the holiday, learned about felinology – the science of cats, about the life and habits of these wayward animals, training and caring for them. We watched videos about the cats' performances in the famous theater of Yuri Kuklachev, participated in play performances and quizzes. "
Recall that World Cat Day is celebrated on August 8. In addition, the days of cats were established in many countries of our planet: in the USA – October 29, in Poland – February 17, in Japan – February 22.