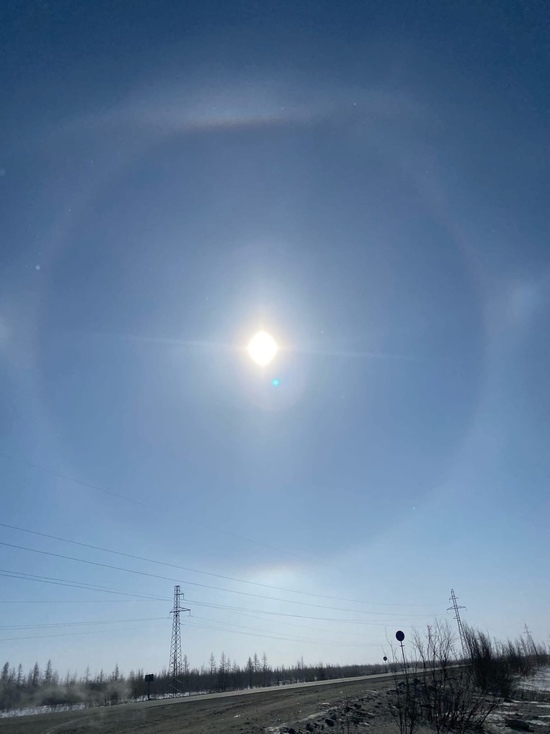 In the sky over Novy Urengoy, local residents recently noticed a halo, it was of an ideal round shape. The pictures were published on April 25 in the group "PE | Accident | Novy Urengoy "on VKontakte.
The photographs show that the light formed an even circle, in the center of which was the sun. Usually, on Yamal, the halo is partially visible: in the form of glare to the right and left of the sun, this time the Yamal residents were lucky enough to see the whole circle.
For reference, halos can be seen in cold weather and humid conditions. At the same time, there is a large amount of ice crystals in the air. Passing through them, sunlight is refracted in a special way, forming an arc around the sun and bright highlights on the sides.