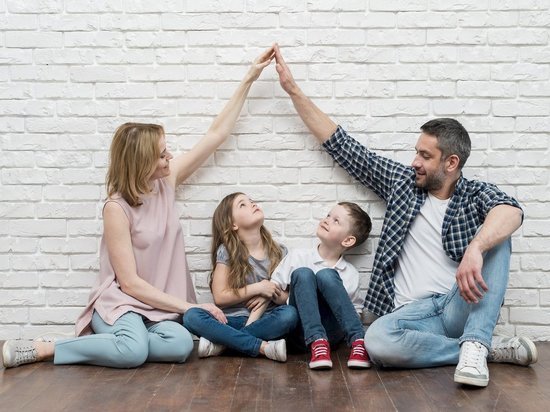 The coronavirus crisis and fears for the workplace caused many residents of the country to postpone the planned acquisition of real estate at a later date. Good news. Families can apply to purchase property for a child (Baukindergeld) by the end of March. To receive government support, you must conclude a construction or purchase contract no later than March 31st.
For some, owning a home is the perfect investment for retirement. For others, it's a move away from skyrocketing rents over the past few years. However, buying a home for many is an unbearable burden. Especially for middle-income families.
Baukindergeld – an opportunity to receive significant financial support from the state. However, the deadline for applying for a subsidy expires at the end of this month. No applications will be accepted after March 31st.
What is the amount of funding:
Families who build or buy real estate receive a subsidy of € 1,200 per child for 10 years. That is, 12,000 euros for one minor child, 24,000 euros for two, 36,000 euros for three.
To receive the payment, the child must live with the family and at the time of application, he must be under 18 years old. The father or mother of a minor must receive a monthly child allowance for him.
Are there any restrictions on parental income:
To receive the subsidy, the taxable income of a family with one child must not exceed € 90,000 per year. For each additional child, the amount increases by 15,000 euros.
To apply, you must attach documents confirming income for a family two and three years before the application. If an application is submitted in 2021, the average family income for 2018 and 2019 is calculated. Anyone who earns more or already owns a home in Germany will not receive a subsidy
What objects are financed:
Acquisition or construction of residential real estate intended for residence by the buyer's family is subject to a subsidy if he owns at least 50%.
Not funded:
assistance is not paid in the event of the acquisition of objects by a spouse or partner from a second partner. The same situation applies for acquiring property from parents or other family members.
Germany says this:
View from Germany: "How I finished writing the President of the USSR …"
Incidence rate in Germany 02 March – 65.4: Statistics by state
Germany: 5 people will be able to meet together