A resident of the Orenburg region can receive up to four years in prison for cartridges found ten years ago. Term also threatens a resident of the Khanty-Mansi Autonomous Okrug, who found an old weapon during a hike for berries in the forest. All such cases are subject to the article of the Criminal Code of the Russian Federation on the illegal storage of weapons and ammunition, experts remind. But with the voluntary surrender of such items, you can not only save yourself from possible unpleasant consequences, but also receive a monetary reward. Details – in the material "Izvestia".
Found and hid
In the Northern District of the Orenburg Region, a criminal case has been opened against a 61-year-old local resident, who 10 years ago found cartridges in the forest and all this time was illegally keeping ammunition at home. 34 5.6 mm rimfire cartridges were found and confiscated from the man.
The case was initiated under Art. 222 of the Criminal Code of the Russian Federation ("Illegal acquisition, storage of weapons and ammunition"), an unlucky search engine faces punishment up to four years in prison…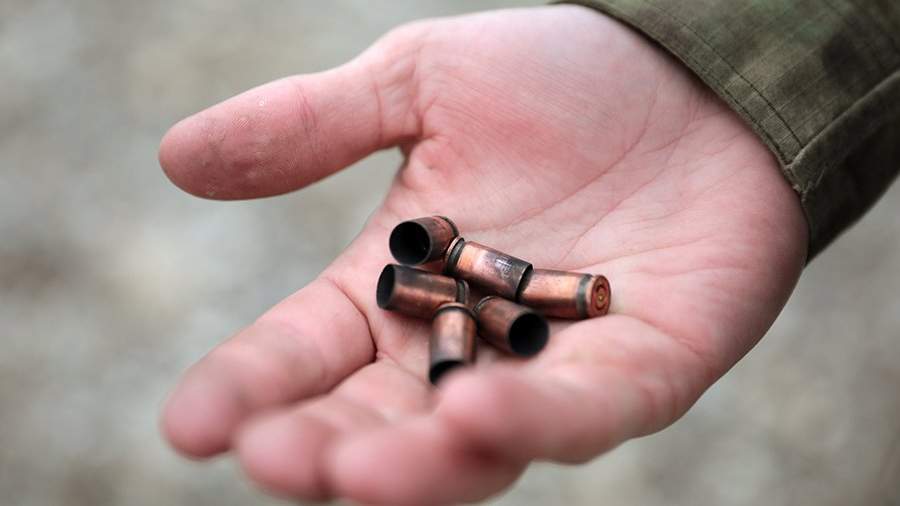 Photo: TASS / Elena Afonina
Also, during the operational and preventive measure, the police seized the illegally stored firearms from a resident of the Surgut region of the Khanty-Mansi Autonomous Okrug. A man born in 1963, without a license to acquire, store and carry weapons and ammunition for them, kept a small-caliber and hunting rifle.
According to the accused, the weapon was found by him last year on the banks of the river during a hike in the forest for berries. Without thinking twice, the man took the find for himself and hid it. Now a criminal case has been opened against him. He is under recognizance not to leave.
At least since the time of the war, at least new
The storage of any weapon and ammunition that is not legally registered can lead to serious consequences, recalls the head of the movement of owners of civilian weapons "Taktika" Boris Pashchenko. A citizen can legally obtain a license to store firearms, but there are also some nuances here.
– It happens that a person legally has five weapons of different calibers, but he found somewhere, say, three cartridges for which he does not have permission. This will be considered illegal possession of ammunition. Or let's say the hunters were shooting in the woods and someone found five cartridges, took it and put it in his pocket. Then this person is stopped in the subway – and he, too, can get a sentence for illegal storage of ammunition under Article 222 of the Criminal Code of the Russian Federation.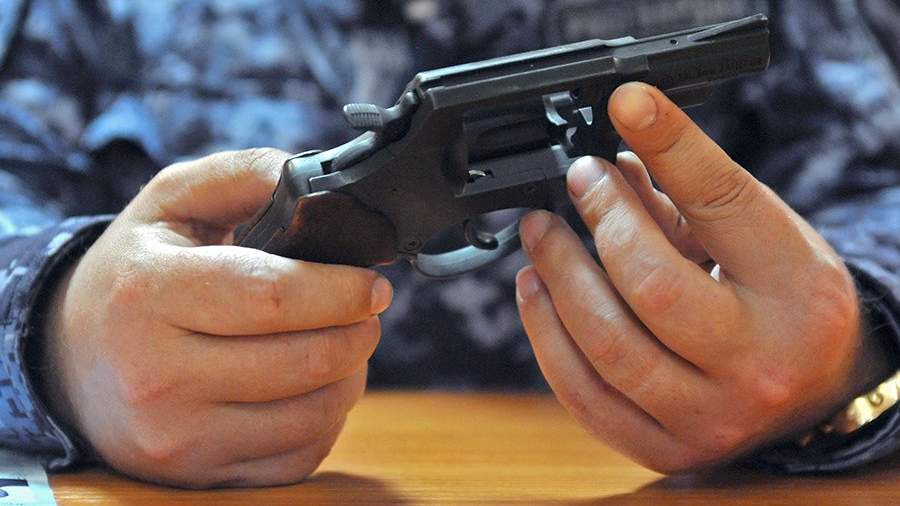 An employee of the Center for Licensing and Permitting Work of the Rosgvardia Directorate in the Tambov Region accepts weapons for inspection
Photo: RIA Novosti / Alexey Sukhorukov
According to Art. 222 of the Criminal Code of the Russian Federation, illegal acquisition, transfer, sale, storage, transportation or carrying of firearms, their main parts, ammunition (except for civilian smooth-bore long-barreled firearms and firearms of limited destruction) are punished by restriction of freedom for up to three years, or forced labor for a term of up to four years, or arrest for a term of up to six months, or imprisonment for a term of up to four years with a fine of up to 80 thousand rubles or in the amount of the convict's salary or other income for a period of up to three months.
In addition, the age of weapons and ammunition is absolutely unimportant. "Whether it is a weapon from the Civil War or the Great Patriotic War, or someone simply lost a gun in the forest – all this can be considered illegal possession of weapons. Here it is important not what time this object is, but the decision of the examination, whether this weapon is considered valid and whether it is capable of firing", – explained Boris Pashchenko.
Legal exit
At the same time, in Russia it is possible not only to surrender the found weapons, but even to receive a reward for this, Sergei Zainullin, deputy chairman of the All-Russian Society of Civilian Weapons Owners, told Izvestia.
– If you find weapons, ammunition, explosives, mines, etc., you need to call the police and report it. And if we talk about the practice of search teams that are engaged in excavations in places of battles in search of dead soldiers, then they, as a rule, directly interact either with the police or with the military. That is, they inform them where the excavations are taking place, and if they find something, they call a special demining group.
Photo: TASS / Lev Fedoseev
Naturally, with the voluntary surrender of weapons or ammunition, the finder is exempted from criminal liability, emphasizes Zainullin. However, one should not forget that under the voluntary surrender of firearms and other items specified in Articles 222-223 of the Criminal Code of the Russian Federation, "one should understand their issuance by a person of his own free will or a message to the authorities about their location with a real possibility of further storage of these items. Their seizure during the arrest of a person, as well as during the performance of investigative actions to discover and seize them, cannot be recognized as voluntary surrender of these items. "
Regional authorities periodically hold actions, during which one can get a small reward for the found weapons and ammunition, Zainullin notes. For example, in the Amur Region, the remuneration for the voluntary surrender of a grenade launcher, machine gun or mortar today is 8 thousand rubles.… FROMonly the same can be obtained for the surrendered pistol, machine gun or rifle.
In the Primorsky Territory, within the framework of the "Hand over your weapon" campaign, you can get 5 thousand rubles for combat hand-held small arms, for combat short-barreled hand-held small arms or service short-barreled rifled weapons – 4,500 rubles per unit. Alas, only three people took part in this action last year. Much more enthusiasts were found in the Chelyabinsk region – in 2020, more than 350 residents of the region handed over 422 weapons. This year, more than 1 million rubles were allocated from the regional budget for the payment of remuneration.
Bashkiria last year increased the amount of remuneration for voluntarily handed over barrels. Under the new rules, for the delivery of a carbine, sporting and hunting weapons with a rifled barrel, you can get 20 thousand rubles per unit. And for the delivery of a combat pistol or revolver, homemade rifled, as well as hunting or sporting smooth-bore firearms – 15 thousand rubles.
It's all about passion
However, there is a certain percentage of people who do not want to voluntarily give up this or that weapon or ammunition because of the love of collecting, notes Sergey Zainullin.
– There are many collectors who collect items related to World War II or other wars. There are a large number of permitted items, such as form parts or documents, that you can safely collect. But there are also things that are prohibited for collecting: weapons, ammunition, military awards. Decent people usually do the following: if they find, for example, awards, then they search for relatives in the archives and, accordingly, return them. If not found, then these items are transferred to the Ministry of Defense. With weapons, of course, everything is much tougher. Collecting such things is quite risky., – emphasizes Zainullin.
A stand with small arms during the Great Patriotic War (WWII)
Photo: RIA Novosti / Maxim Blinov
Moreover, it has long been possible to collect historical weapons that have passed the appropriate examination and have certificates, he recalls. "Now many samples of military weapons, for example, during the Second World War, are being converted into civilian models, removing the possibility of automatic fire, and any citizen who can obtain a license to store and carry firearms can legally acquire such a sample and walk with it. and to shooting ranges, and to hunting "- concluded the interlocutor of Izvestia.