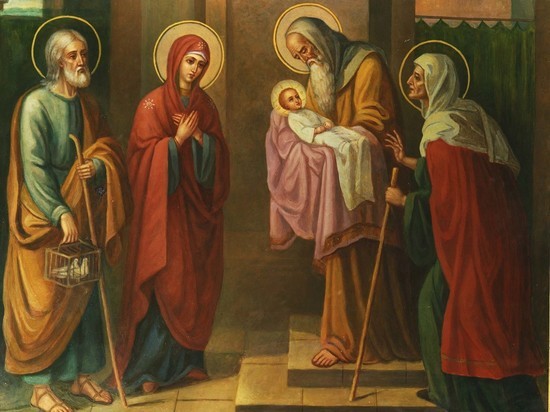 On Monday, the Orthodox Church celebrates the great twelveth feast day.
The Presentation of the Lord is the day when the Orthodox will remember how, 40 days after the birth of Jesus Christ, the Divine Infant was brought to the Jerusalem temple for dedication to God by the Most Pure Theotokos and Saint Joseph the Betrothed.
"Meeting" is a Slavic word and means "meeting" in modern Russian. On the day of the Meeting, God met with all mankind in the person of Elder Simeon.
Simeon was a pious and just man, one of the translators of the Holy Scriptures into Greek from Hebrew.
It was Simeon, during the rewriting of the text from the Holy Scriptures, who doubted the words of the prophet Isaiah that the Savior would be born from the Virgin. At that moment, an angel appeared to Simeon, he said that Simeon would not die until he saw with his own eyes the fulfillment of the prophecy.
Simeon lived for about 300 years and waited for an encounter with God. On this day, under the inspiration of the Holy Spirit, he came to the temple and saw that the Mother of God had brought the Infant Jesus.
Simeon took the newborn Christ in his arms and said, praising God:
"Now you let Thy servant go, Master, according to Thy word, in peace, for my eyes have seen Thy salvation, which Thou hast prepared before the face of all peoples, the light for the enlightenment of the Gentiles and the glory of Thy people Israel."