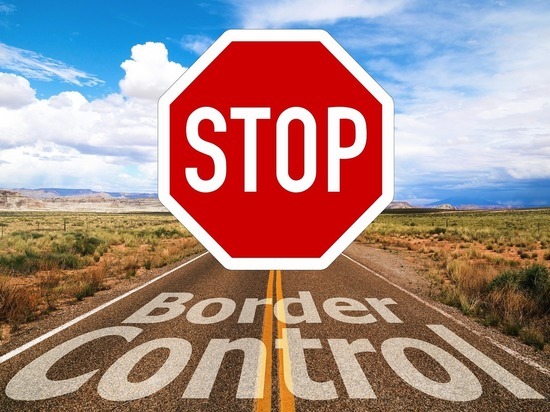 Critical voices over German border controls to be applied from Sunday grow louder – and the answer is also getting sharper. Federal Minister of the Interior Horst Seehofer once again sharply rejected criticism from Brussels regarding border controls on the Czech and Austrian borders.
"Enough! The EU Commission has made enough mistakes in procurement of vaccines over the past few months, "a CSU politician told Bild. "The EU Commission should support us and not throw a spoke in the wheel with cheap advice."
In view of the new restrictions on entry from the Czech Republic and Tyrol, the EU Commission has previously asked Germany to provide exemptions, for example for commuter train passengers. A spokesman for the department recalled on Friday that the EU countries have only recently agreed on joint recommendations for travelers. Expect all countries to act accordingly. However, the new restrictions and border controls, which will apply from Sunday, do not provide for such exceptions.
The new restrictions have also angered Tyrolean Governor Gunther Platter and his deputy Ingrid Felipe. Plattner said this would make it impossible for the thousands of Tyroleans who travel to work in Bavaria to work. According to the current Bavarian regulations, people who lived in Germany but worked in Tyrol also had to go into quarantine on their way back. "This will mean that cross-border joint work and economic activity in the border regions will practically stop, which also cannot be in the interests of Germany," they criticized.
According to the decision of the federal government, from Sunday only Germans, foreigners with a residence permit in Germany, seasonal agricultural workers and medical workers will be allowed to enter Austria from the Czech Republic and most of Tyrol. To enforce the ban, the federal police are preparing for stationary border controls. As the Federal Ministry of the Interior explained on Friday, spouses, registered partners, minor children and parents of minor children can also come, but only if they cross the border with a German relative.
Truck drivers and other transport personnel involved in freight transport are exempt from the ban. In addition, entry must be allowed for urgent humanitarian reasons, such as in the event of death. In exceptional cases, testing and quarantine rules also apply. There should be no restrictions on entry to certain border crossings. The rules apply to those arriving from the Czech Republic and Tyrol, with the exception of the Lienz area, the Jungholz municipality and the Ries Valley in the Womp and Eben am Achensee area.
Germany says this:
Germany: Government's step-by-step plan to exit quarantine with odds of 35, 20 and 10 became known
Deutsche Bahn: the end of the paper ticket era
Germany: Federal state opens primary schools and kindergartens from 15 February
Germany: Financial assistance to families, Hartz IV recipients, self-employed, cultural workers and businesses