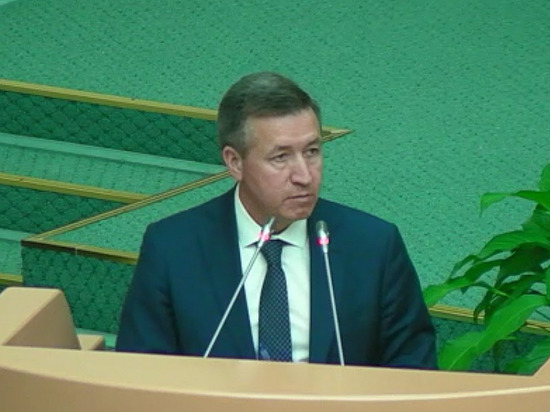 The former head of the Balakovsky district of the Saratov region, Alexander Soloviev, officially became the deputy chairman of the regional government. On April 30, at a session of the regional parliament at the next Duma session, the candidacy of Solovyov was presented by Prime Minister Roman Busargin.
He explained what Solovyov will have to do, who once already held the chair of deputy chairman – he will oversee the department for the protection of cultural heritage, will be engaged in the development of the committee for the implementation of investment projects, his sphere of activity includes two ministries – transport and road facilities and construction and housing and communal services. Under Alexander Solovyov there will be a department for ensuring the safety of life of the population.
The candidate was given the floor. Solovyov said that he sets himself a priority task to solve the problems of defrauded equity holders in the region. He spoke about plans for 2021: to introduce more than 0.7 million square meters of new apartments and increase salaries in the construction sector by 15% (at the moment it is an average of 29,134 rubles).
The road economy will not be forgotten either. Soloviev intends to bring the average salary to 41,140 rubles by the new year – now it is 31,332 rubles for road workers.
The deputies inquired about the possibility of infill development in the future, since point demolition of buildings began in Saratov, to which Alexander Soloviev replied that the Ministry of Construction of the Russian Federation had developed a methodology for placing not only residential premises, but also social infrastructure in multi-storey buildings.
After a series of questions and answers, the people's deputies approved Solovyov for the post of deputy chairman.