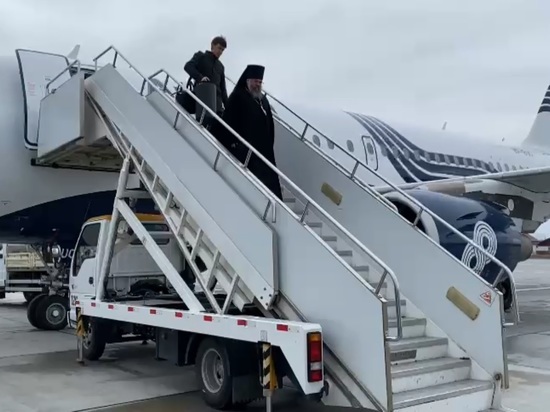 The new ruler of the island Orthodox diocese Nikanor arrived on Sakhalin. The bishop flew to the island capital on a flight from Khabarovsk.
At the gangplank he was met by local clergymen, among whom was Vladyka Aksiy. Immediately after that Nikanor went to serve at the Nativity Cathedral of Yuzhno-Sakhalinsk.
In addition, on the first day, the new bishop will discuss with representatives of the island diocese the holding of events timed to coincide with Easter. According to preliminary data, the traditional procession may be canceled due to coronavirus restrictions.
Previously, Nikanor headed the diocese in the Krasnoyarsk Territory. His service on Sakhalin was determined by the decision of the Holy Synod of April 13.