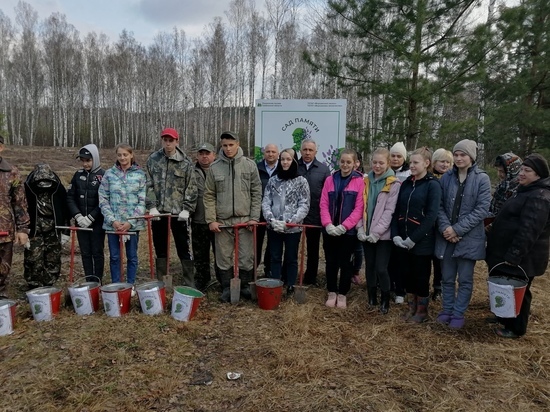 Pupils of the Vyazhlinsky branch of the Ustyinsky school in the Morshansky district joined the "Garden of Memory" (6+) action. The branch has a school forestry, every year teenagers participate in forest planting.
The schoolchildren, together with the foresters, planted young pines at the Vyazhlinsky production site. Each tree is a memory of fellow countrymen, participants in the Great Patriotic War. Employees of the Morshansk forestry enterprise took upon themselves the preparatory work: they chose a place for planting, prepared the soil, provided planting material, conducted instructions.
– This action is very touching and in a special way memorable for us. This is a unique opportunity to contribute to the preservation of historical memory. By planting trees, we can say that you are creating obelisks in honor of our heroes, – said Nikolai Shokhin, deputy head of the Morshansk district administration.
The adults thanked the teenagers for their help and reminded them that pines mature for decades, so young trees need to be taken care of in the future.