On the eve of Victory Day, military graves and monuments in rural settlements will be ennobled in the Pskov region. As the head of the municipality Natalya Fedorova said in her Instagram account, there are over 60 of them near Pskov.
At the same time, the memorials, she stressed, scattered across the territory of the region, are assigned to various institutions and organizations. On the eve of Victory Day, their management and staff actively took up the renovation of monuments and putting things in order around them.
For example, on April 27, the political council of the United Russia party in the Pskov region went to clean up a fraternal grave in the Lochkino tract of the Seredkinskaya volost. Together, the activists cleared the plinth of the memorial plate from moss and dirt, raked up fallen leaves, removed debris and branches.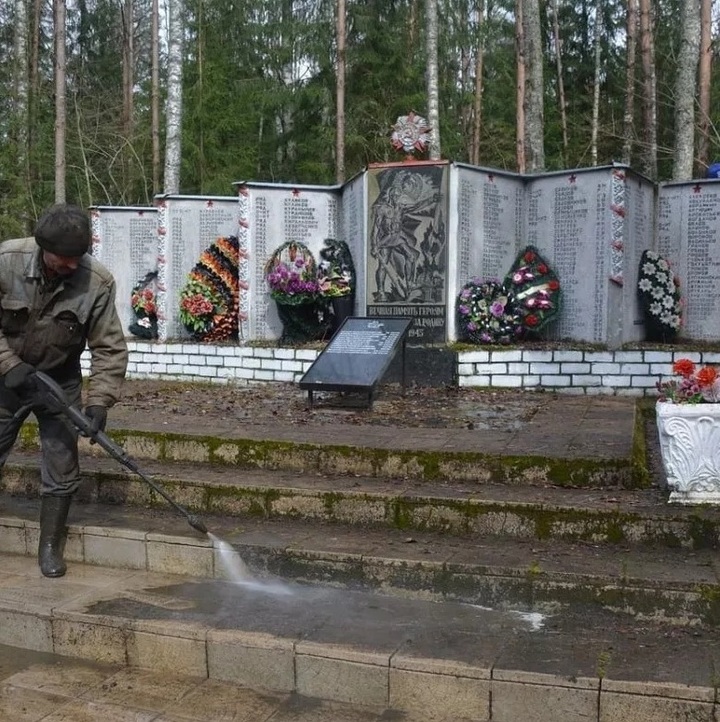 "Until May 9, it is planned to carry out some more cosmetic work, which due to weather conditions could not be carried out during the last trip," Natalya Fyolorova noted, and then called on all concerned Pskov residents to join the cleaning and renovation of memorials.