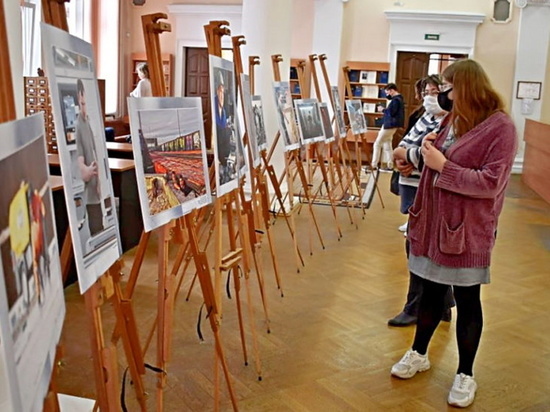 On the eve of the holiday on May 1, which in Soviet times was celebrated as the International Day of Labor Solidarity, and now officially called the Holiday of Spring and Labor, in the regional scientific universal library named after Tyutchev opened an exhibition of photographs telling about the work of workers.
The exhibition was created by enthusiasts from Europe, Asia, America and Africa. It was first held in October 2019 in Lima, Peru, and was the occasion of a four-day public debate on the situation and problems of workers in the context of globalization.
The exhibition was also held in Berlin, Naples, Konin (Poland), Izhevsk.
At the opening of the exhibition in Bryansk, the acting Acting Deputy Governor of the Bryansk Region Tatyana Kuleshova, expert of the ONF thematic platform "Housing and Urban Environment", General Director of the Rating Agency of the Construction Complex (RASK) Nikolai Alekseenko, Director of the branch of the Russian Academy of National Economy and Public Administration under the President of the Russian Federation Sergey Shachnev, Deputy General Director of the Metaclay Joint Stock Company Vladimir Chashnikov, Deputy of the Bryansk City Council Dmitry Kornilov, Chairman of the Bryansk Regional Organization of the Russian Trade Union of Industrial Workers Vladimir Bortulev.
The speakers emphasized that the exhibition reminds that all the benefits of civilization are created by the hands of the workers, and the pictures of the workers of the Bryansk region show that the region continues to develop industry.
Bryansk residents can visit the exhibition until May 8.
Age limit: 12+.