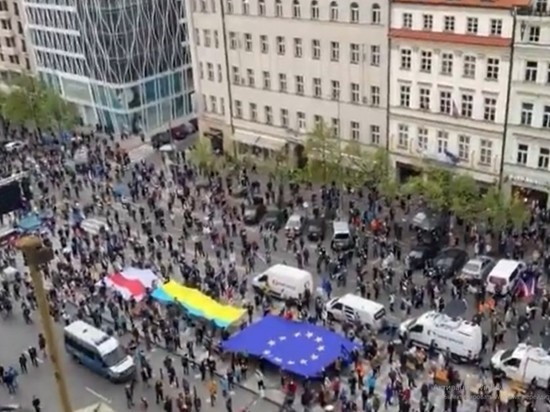 A protest action of many thousands, organized by the Million Moments for Democracy movement, took place in the capital of the Czech Republic. The participants of the event protested against the so-called "pro-Russian policy" of the country's President Milos Zeman.
It is specified that the event was attended by about 10,000 people.
According to the leader of the MMD Benjamin Roll, the protesters were asked to sign a petition to file a complaint against the head of state with the Constitutional Court because of the (allegedly secret) facts from the investigation of the Vrbetica bombings voiced in a televised address on April 25.
"Instead of supporting his own state, President Zeman repeats … the facts broadcast by Russian propaganda. His finding Zeman as president is a threat to the security of the Czech Republic," Roll said.