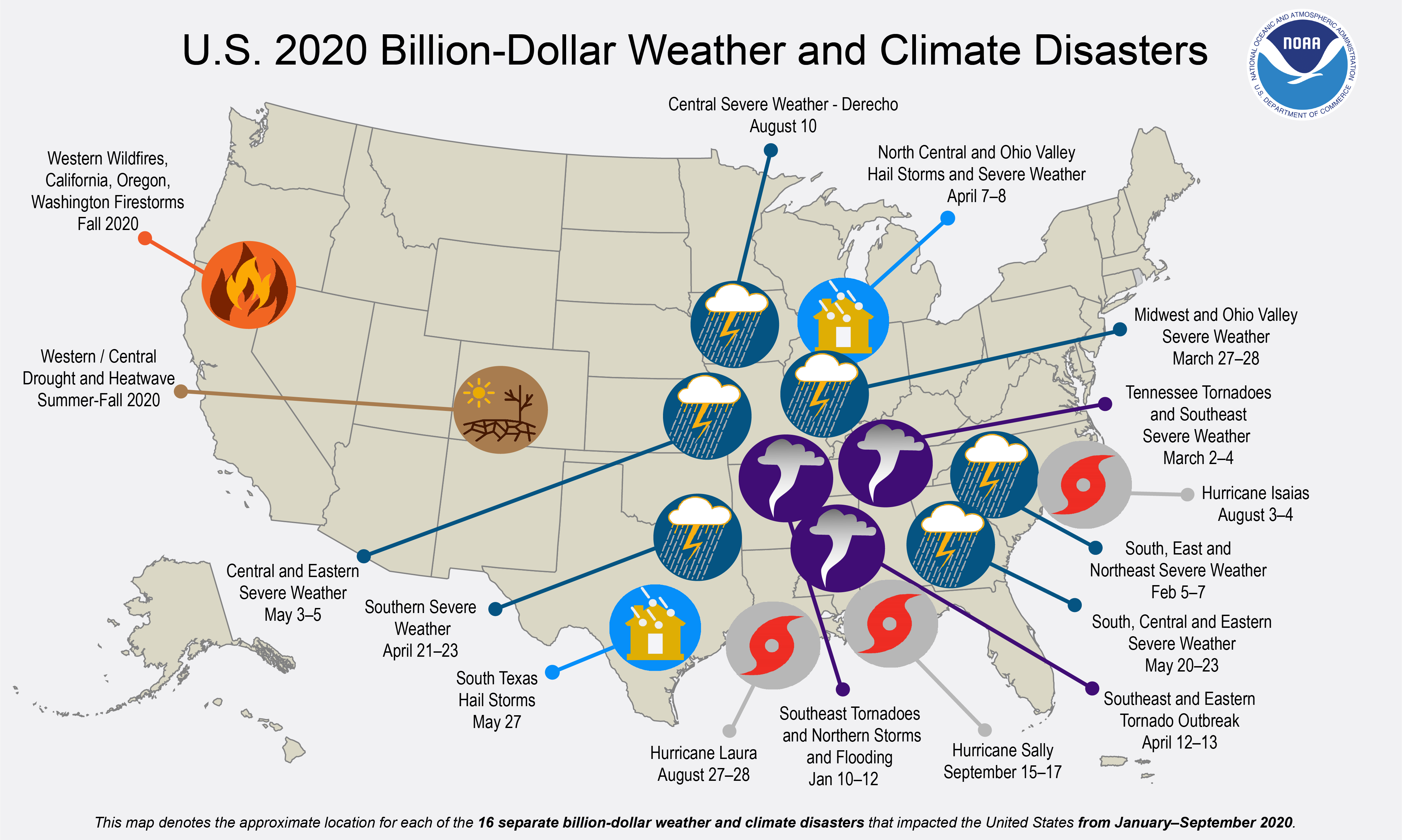 With three months to go in the year, 2020 has tied with 2011 and 2017 for the most billion-dollar events in the US, the National Oceanic and Atmospheric Administration announced Wednesday.
As of Oct. 7, there have been 16 weather and climate disaster events with losses exceeding $1 billion each to affect the United States. Three of these were hurricanes: Laura, Sally and Isaisis.
"Hurricanes that make landfall in the US, by nature of their strong sustained winds and powerful gusts, along with the coastal storm surge and inland flash flood threat, almost always cause a billion dollars in damage (and often many, many billion)," CNN meteorologist Brandon Miller says. 
Two other years — 2011 and 2017 — saw 16 billion-dollar events.
But Hurricane Delta could possibly cause enough damage to add one more to the list, catapulting 2020 to top of the list for the most billion-dollar disasters in a single year. 
"Since 2020 looks to be the most hurricane landfalls the US has seen since 2005, it is no surprise we are on the cusp of setting a record for billion-dollar weather disasters," Miller says. 
The average is just over 6 billion-dollar events in a year. However, this is the sixth consecutive year in which 10 or more billion-dollar weather and climate disaster events have impacted the United States.