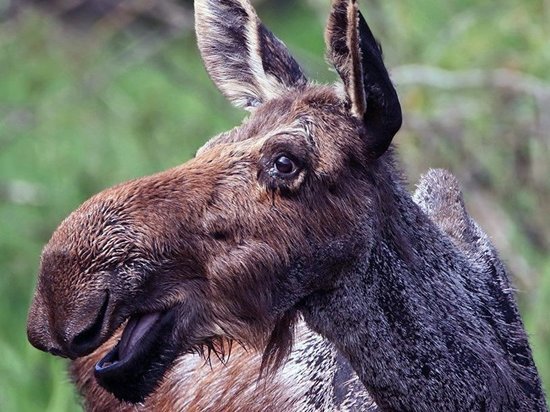 The onset of summer days in the Kostroma region has exacerbated the old problem with moose. In recent weeks, the traffic police and the LRC from Kostroma drivers have received a particularly large number of requests to install fences on the roads that can protect the roadways from the invasion of elk.
And I must say that these requests are largely justified: since the beginning of the year, there have already been 6 collisions of cars with elks on the Kostroma roads; in addition, experts admit that lately moose have indeed begun to go out onto the highway much more often than before.
Oddly enough, there is an explanation for this behavior of the elk – and it consists in what attracts moose to the roads … the smell of gasoline.
However, there is no substance abuse in this: it is just that parasitic insects constantly live in the nostrils of moose, which are afraid of gasoline vapors. Therefore, inhaling gasoline vapors, moose get rid of parasites … but at the same time run the risk of falling under the wheels of cars.
And in order to prevent this, fences near the roads will probably have to be built …