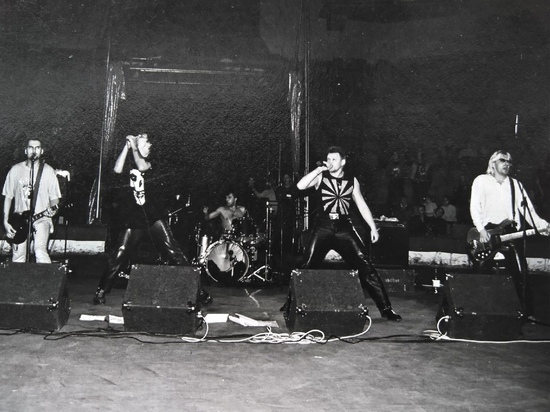 Yesterday in Kirov, at GAUDI, Andrey Knyazev, aka KnyaZz (16+), performed with his own cheerful band, with new songs and, of course, always with topical action films of the legendary "The King and the Fool".
Art blogger Alexey Ulyanov shared his impressions:
– God, how many times have I been to their concerts in Kirov ?! Probably not missed any of their performances. If memory serves, then the first show "KiSha" took place somewhere in the late 90s in the "Forbidden Zone" in the ice palace "Soyuz", then there were episodes with a circus, and several times "Victory", and then, already in new time – GAUDI. Especially in the morning after the concert, I set out to find in my archives a rarity from those very first performances of Gorsh and Prince in Kirov. And I was lucky – a couple of previously unpublished pictures of "KiSha" from the circus … Backstage then I interviewed Micha for the first time, who was about to rush onto the stage. They spoke for punk rock and for fallen comrades.
When I went to the current concert of Andrey Knyazev, I thought about those who are no longer with us, who would gladly go with me to GAUDI to shake off the old days. But no. Time is relentless.
Andrey Knyazev's solo project will celebrate its tenth anniversary next year. Andrei, of course, is a fine fellow, chopping up new material, and very decent, not lost against the backdrop of the hits of hooligan youth. And easily assembles the halls. Sturm und Drang. Quoting again "KiSha", thunder rumbles …