Kaluga ex-governor Anatoly Artamonov donated more than 2 thousand of his books to the regional library named after V.G. Belinsky. According to the press service of the regional government, a new structural unit has been opened in the institution.
"In Kaluga, as part of the local history and information center of the Kaluga Regional Scientific Library named after V.G. Belinsky, the" Governor's Library "began work. Among those invited to the event were Anatoly Artamonov, Chairman of the Federation Council Committee on the Budget and Financial Markets of the Russian Federation, former Governor of the Kaluga Region Valery Sudarenkov, Honorary Citizen of the Kaluga Region Vladimir Isakov, "the message says.
Anatoly Artamonov donated more than 2000 books to his fund. Basically, these are the books that appeared over the years as governor of the Kaluga region.
"This is a treasure trove of interesting and useful information that anyone can now get acquainted with. I will continue to transfer books to the" Governor's Library "and further. Each of the publications I read again will be sent here," Artamonov said.
He also noted that the state pays great attention to supporting the library sector. Most recently, Vladimir Putin instructed to allocate an additional 24 billion rubles over the next three years to renovate libraries in rural areas, small historical cities, museums, and houses of culture.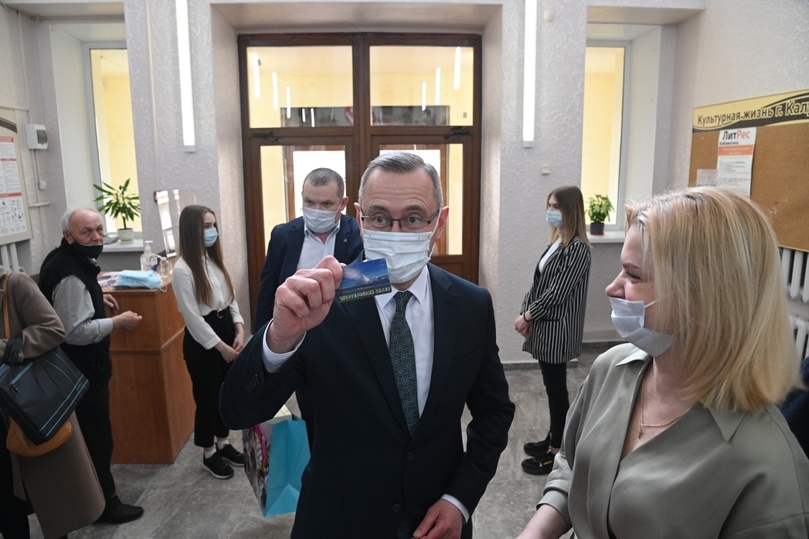 In turn, the current head of the region Vladislav Shapsha noted that Anatoly Artamonov had laid a good and good tradition by donating a large number of books to the library, including from his personal collection.
"Kaluga residents have a unique opportunity to get acquainted with the history of their land, the events that took place here and which influenced the fate of many," Shapsha said.
The Governor also made a contribution to the library fund by donating a gift edition "The Wealth of Russia". He was presented with a facsimile seal, which will mark the books from his collection.