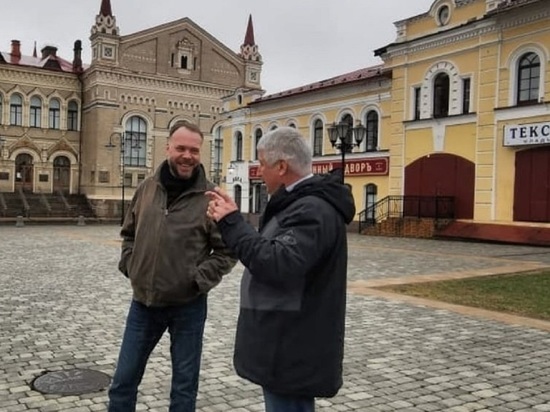 Kaluga adopts Rybinsk's experience in decorating the facades of historical buildings. The Rybinsk experience is planned to be applied in the reconstruction of houses on Teatralnaya Street, the chief architect of Kaluga, Aleksey Komov, reported on May 3 on his VKontakte page.
"We are strengthening interregional ties. At the invitation of Mayor Denis Valerievich Dobryakov, whom I met during my studies at Skolkovo, I am in the glorious city of Rybinsk. We discussed in detail his breakthrough experience in working with historical facades, including the famous" Rybinsk signs ", enshrined in local improvement rules For Kaluga, the Rybinsk experience is extremely relevant not only for the reconstruction project of Teatralnaya Street, but also, in principle, for the entire historical center, "says Komov.
According to Komov, work in this direction in Rybinsk is closely related to business. Entrepreneurs feel responsible for the appearance of the city.
In Kaluga, it is planned to reconstruct Teatralnaya Street, after which it will become a pedestrian street. There will be traffic along the street at the intersections with Dostoevsky and Dzerzhinsky streets. The street itself has retained its appearance almost unchanged since pre-revolutionary times. In the 18-19 centuries it was called Oblupskaya, which meant a tavern on the outskirts of the city, where drunks were robbed. There were many taverns and drinking establishments on the street. Later it was renamed Kutuzovskaya. Earlier it was announced that the reconstruction of the street will be carried out by 2021. However, the project was delayed.