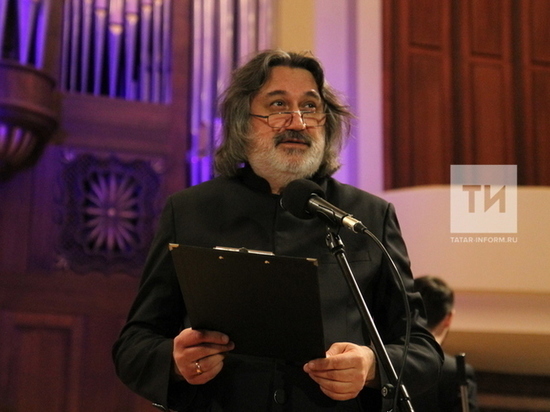 In Kazan, in the Saydashev Great Concert Hall, the IX International Festival of String Art L'arte del Arco was opened. Violinist Nikita Borisoglebsky and cellist Fyodor Amosov have performed with the chamber orchestra La Primavera under the direction of Rustem Abyazov.
Nikita Borisoglebsky called the festival a real find for violinists. The guests brought to Kazan the compositions of the great Dmitry Shostakovich: "Waltz-Joke" from the ballet "The Bright Stream", "Soviet Dance" and "Tango" from the ballet "Golden Age".
Fyodor Amosov adapted the contemporary work "Jazz-Rococo" by Alexander Rosenblat for cello and chamber orchestra especially for the festival. According to him, it is a great honor to play the premiere of his arrangement in Kazan.
The opening was attended by a representative of foreign string and bow performance – Alfredo Reyes Logunov. He performed the Rondo C Major and Adagio E Major by Wolfgang Amadeus Mozart orchestrated by Rustem Abyazov, as well as the virtuoso Campanella Nicolo Paganini. Logunov highly appreciated the skill of the orchestra. And Nikita Borisoglebsky concluded that this is the undoubted merit of maestro Abyazov.
The La Primavera Orchestra has four festival days ahead, on different stages they will play with outstanding Russian musicians such as violinists Gaik Kazazyan and Graf Murzha, cellist Boris Andrianov.