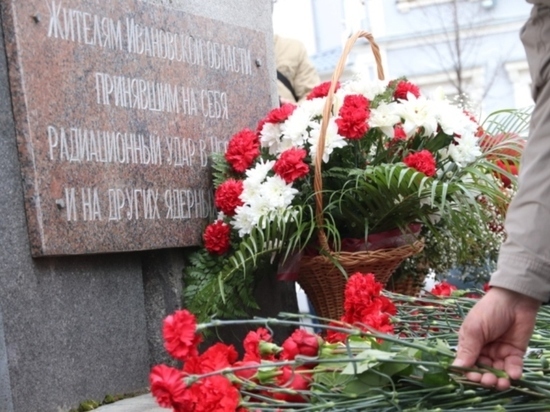 The action, which took place at the memorial wall in the park near the ISKhTU, was timed to coincide with the International Day of Remembrance for the Victims of Radiation Accidents and Disasters, celebrated on April 26.
The event was attended by those who eliminated the consequences of the accident at the Chernobyl nuclear power plant, participated in nuclear tests at the Semipalatinsk test site, as well as veterans of special risk units, representatives of regional and city authorities, youth and public organizations.
During the event, a prayer service was performed, flowers were laid at the obelisk to the liquidators of the Chernobyl accident and a minute of silence passed.
Recall that among the participants in the elimination of the consequences of the radiation accident that occurred at the Chernobyl nuclear power plant on April 26, 1986, there are more than 2,350 residents of Ivanovo. Almost all of them were seriously exposed to radiation. Currently, 327 citizens live in Ivanovo who were exposed to radiation as a result of the Chernobyl disaster.