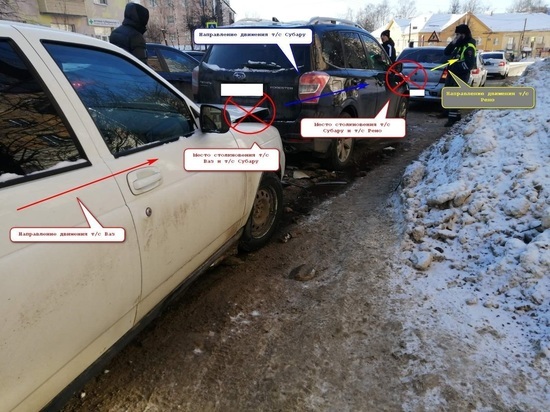 The Kostroma traffic police department reports that on February 22, a triple road accident occurred on Titov Street.
The culprit of the incident was a 32-year-old driver of a VAZ car, who did not calculate the distance required to brake on a slippery road and crashed into the stern of the already stopped Subaru.
From the blow of the received blow "Subaru" was pushed forward – and he, in turn, fit into another foreign car – "Renault". At the same time "Renault" was a training car and decorated with a corresponding "U" mark – a 22-year-old girl was driving it, who was learning driving skills under the guidance of an instructor.
As they say – it's hard to learn …
Fortunately, there were no serious injuries – only a 7-year-old child who was in a VAZ salon got bruises and bruises; he was prescribed outpatient treatment.
The traffic police are investigating the triple accident.