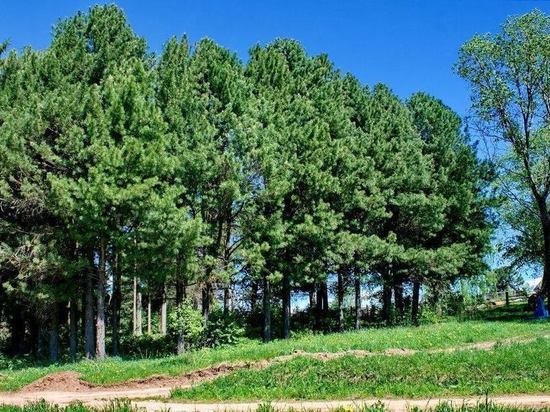 The Supreme Soviet and the government of Khakassia decided to plant cedars in each region, the task was set to plant at least a hundred trees every year. The local forestry enterprises will provide the seedlings, the first cedars will be planted in May.
The idea was discussed in detail at a meeting in parliament, where representatives of municipalities, forestry enterprises and the Ministry of Natural Resources were invited.
According to the vice-speaker of the Supreme Council of the RH Yuri Shpigalskikh, the idea of ​​planting cedars in new territories, outside the forest, was born two years ago. Test landings were carried out in Tashtypsky, Beysky and Shirinsky districts. A total of 500 cedars have been planted. This year, this number will be significantly increased, and cedar groves will appear in all cities and regions.
Having such a potential of the cedar in the taiga, it is wrong not to plant this noble tree near settlements, Shpigalskikh believes. According to him, it was decided to time the planting of cedar in May to the "Gardens of Memory" campaign.
While it is planned that 100 cedars will appear in Abakan in the park of culture and recreation, 155 conifers will decorate the park "Ch". There cedars will be cut with a pine, as they themselves do not take root well in Chernogorsk, – said the representative of the municipality.
Cedars will appear in the village councils of Bogradsky, Beysky, Tashtypsky, Shirinsky and Ordzhonikidze districts, in Askiz, Beliy Yar, Kalinino.
Not only representatives of parliament, regional deputies and administrations will participate in planting, any inhabitant of Khakassia can plant a cedar.