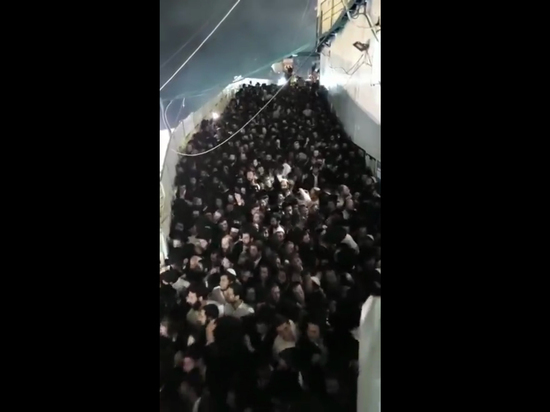 Servicemen of the Israeli army are involved in the evacuation of the wounded and the bodies of those killed during the holiday on Mount Meron, the press service of the military informs.
It is noted that the incident happened during the celebration of the Jewish religious holiday Lag ba-Omer on Mount Meron in northern Israel, the ambulance service said that dozens of people were killed. The newspaper "Haaretz", referring to doctors, previously reported 38 victims.
According to the press service, during these hours, soldiers of the rescue brigade of the rear service, the medical forces of the Northern Command and a number of Air Force helicopters with medical teams are helping in the accident with many casualties on Mount Meron.
The celebration of the Jewish holiday Lag Ba-Omer on Mount Meron, where the grave of Rabbi Shimon Bar Yochai is located, turned out to be the first mass event since the lifting of restrictions on coronavirus. The police previously informed that up to 100 thousand people are taking part in the event.