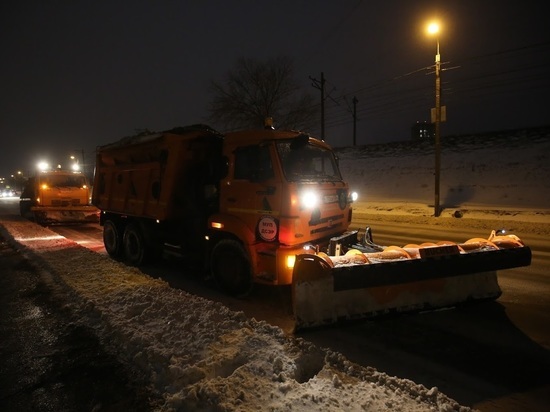 As soon as it started snowing in the hero-city, utilities took to the roads to fight the consequences of the bad weather.
Currently, 67 units of special equipment are cleaning the snow, including 42 KDM. First of all, specialists process the main highways that are intended for public transport. Then utilities will take care of secondary roads and driveways, the city administration said.
Specialists apply anti-icing agents to ensure the safe passage of vehicles. Snow with a sand-salt mixture from the treated sections of the road will be removed by CDM. Utilities, along with clearing the roadway, process sidewalks and bus stops for the safety of Volgograd residents.
According to forecasts of weather forecasters, precipitation in the regional center will last all night, so road services will continue to clear snow. If the need arises, specialists will re-process the already passed road sections. Utility operators urge motorists not to leave vehicles on the roadway and not interfere with the work of special equipment.