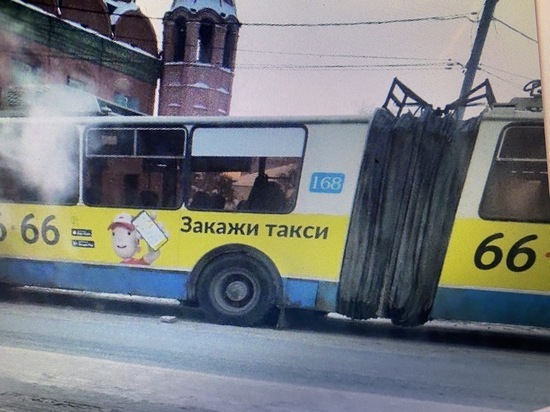 In the center of Yaroslavl, on January 15, an accident occurred on the Epiphany Square, the cause of which was the poor technical condition of the Yaroslavl trolleybus.
According to eyewitnesses, the upper part of its current-receiving rod fell off from the trolleybus, which was performing a maneuver, leaving the ring traffic on Moskovsky Prospekt. She fell right on the roof of a Mercedes that was driving next to it and damaged it. Some eyewitnesses report that she broke through the roof, others report that she damaged the hood.
The trolleybus driver unofficially explained that the rolling stock was old. Therefore, such emergencies are inevitable.
While the participants in the accident were waiting for the arrival of the traffic police, traffic jams formed on the adjacent streets and the square itself.
The owner of the car is likely to seek compensation from the Yaroslavl City Hall through the court for the repair of an expensive car.