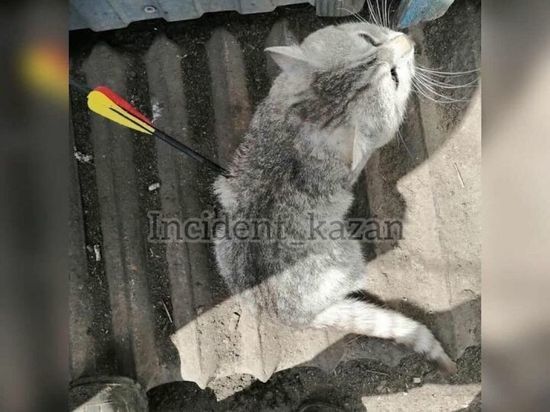 In the village of Sokury, Laishevsky district, unidentified persons shot at a cat with a crossbow. The animal with an arrow sticking out of its belly was found by the owners. IA "Tatar-inform" informs about it with reference to social networks.
Photos of the wounded pet in social networks were posted by its owners. Users agreed that this case resembles a case a month ago, when unknown persons wounded a dog from a crossbow in Vasilyevo.
Then the dog passed for several days with an arrow in its neck. After treatment in the clinic, he was sent to a shelter, but it turned out that the shooter, as the dog was named, returned back to the street.
In the comments to the post, the Tatarstan people share the opinion that, perhaps, the flayer is on tour or he has followers.