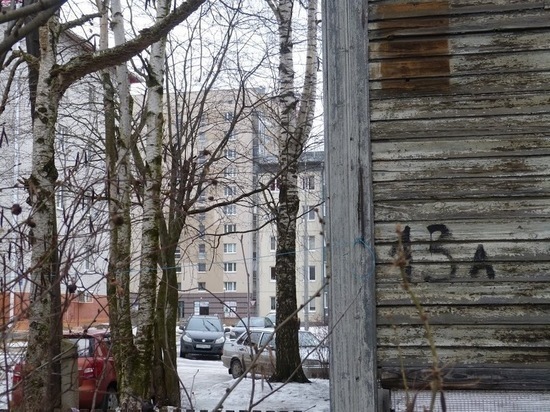 Only five out of 32 apartments in three emergency buildings on Besovetskaya Street, where the construction of the city polyclinic No. 3 is planned, have been resettled by mid-April, the Petrosovet told Stolitsa na Onego.
The territory for the construction of a new clinic was approved in the fall of last year. Then it was decided to give a site bounded by Murmanskaya, Besovetskaya, Krasnoflotskaya and Zaitseva streets for a medical institution. There are now three emergency two-story wooden houses on it.
The city authorities planned to resettle citizens from emergency pieces of wood by the end of the summer of 2021. According to the results of the survey in December 2020, the majority of residents of houses No. 14, 16A and 18A on Besovetskaya Street abandoned the option of paying compensation and chose the provision of other housing as a method of resettlement. But the city authorities have not yet been able to buy them in full. As a result, another 27 apartments remained unsettled.
"If the issue cannot be resolved promptly, then the projected timing of the resettlement of apartment buildings on Besovetskaya Street is the second – third quarter of 2023. Only by this time will the first house for residents of the emergency fund be built and commissioned in Petrozavodsk, "stressed Andrey Bekelev, head of the Housing and Communal Services Committee.