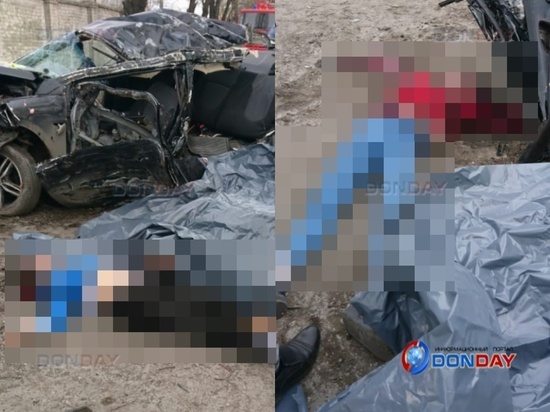 After a fatal accident that killed five schoolchildren, a criminal case was opened. The incident happened in Novocherkassk in the early morning of April 18.
The day before, a group of six schoolchildren celebrated their birthday. The 14-year-old hero of the occasion decided to ride with friends around the city at night. He secretly took the keys to the Hyundai Solaris from his parents and got behind the wheel. At about 4 o'clock the guys turned towards the house. On the street of Mechanical Engineers, a teenager lost control and crashed into a tree. The car crashed into smithereens, leaving the student with almost no chance to survive.
The driver of a foreign car, two girls of 14 and 15 years old and two boys of 13 and 15 years old, from the received injuries, died at the accident site. One of the passengers miraculously survived. Now the 15-year-old is in a coma at a local health facility. Doctors continue to fight for his life.
– The prosecutor's office of the Rostov region checked the decision of the law enforcement agency to initiate a criminal case under the article "Violation of traffic rules and the operation of vehicles, resulting in death by negligence," the supervisory authority reported. – In connection with the number of victims and taking into account their minor age, the criminal case will be transferred to the Investigative Department of the RF IC for RO for further investigation.