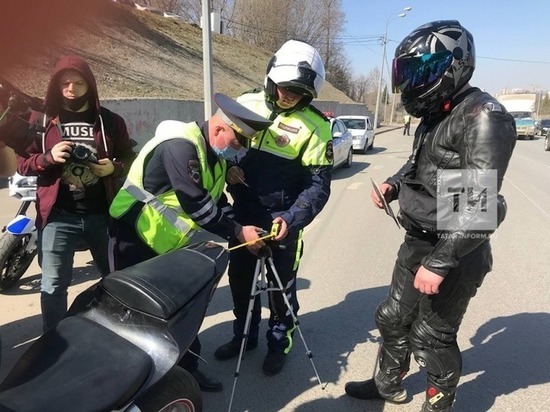 In Kazan, raids began to check motorcyclists. The first biker raid took place on 15 April. Motorized battalions of the traffic police stopped two-wheeled drivers in the Vakhitovsky, Novo-Savinovsky and Sovetsky districts of Kazan. About this with reference to the head of the traffic police department of the State Traffic Safety Inspectorate of the Ministry of Internal Affairs of the Republic of Tatarstan Airat Samigullin reports IA "Tatar-inform".
He noted that the number of accidents involving motorcycles is growing, so checking their drivers remains relevant today.
The most frequent violations faced by the inspectors were the installation of a forward flow and driving with a faulty muffler. In both cases, the bike makes a lot of noise. Car inspectors check its level using a special device. If the noise level of a motorcycle exceeds 96 decibels, its owner will be fined. If a straight-through muffler was installed, the transport will be removed from the register.
Regular raids will be carried out throughout the motorcycle season.