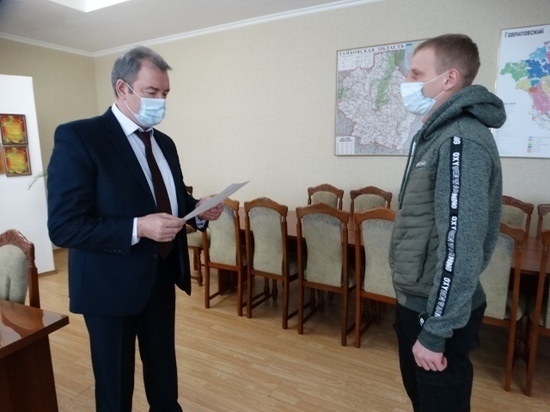 Another certificate for the purchase of housing was presented in the Gavrilovsky district. The head of the district, Viktor Trutnev, handed over the document to the young Ostapets family from the village of Gavrilovka 2nd.
The amount of payment under the certificate was 700 thousand rubles. The owners must spend them on improving their living conditions by October this year.
– It is very pleasant to receive support from the state. We have long dreamed of our own apartment, and now it will be easier for us to buy it, – said the head of the family.
The Ostapets spouses are raising two children. The family is a member of the Youth – Affordable Housing program.
Now another 9 families are waiting in line for social payments in the district. To participate in the program, you must meet two mandatory criteria: the age must not exceed 35 years old by the time the certificate is received, the family must confirm their right to improve their living conditions.