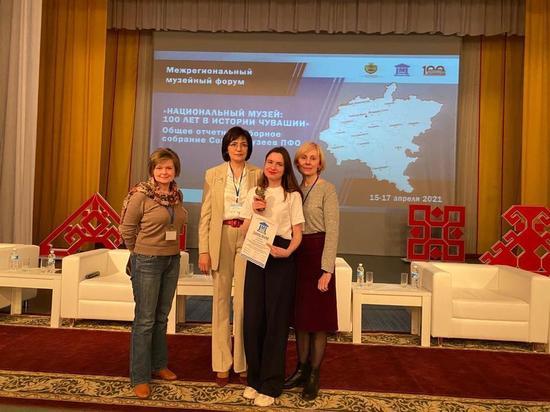 Until April 17, the Chuvash National Museum in Cheboksary is hosting a three-day interregional museum forum of the public organization Council of Museums of the Volga Federal District, in which a delegation from Kirov takes an active part.
The Council of Museums of the Volga Federal District was established in 2016. During the days of the forum, it is planned to conduct an intensive educational program on museums and discuss current topics of museum development: the transformation of the digital space of museums in the era of a pandemic, the problems of implementing inclusive educational programs.
Within the framework of the museum forum, an awarding ceremony was held for participants in the professional skills competition among museum workers of the Volga Federal District.
Sofya Pikuleva, head of the department of design and communication activities of the Vyatka Art Museum, became the winner of the Competition in the nomination "Curator of the Exhibition of the Year" with the project "Inside You in Your Absence". The exhibition demonstrated the artistic evolution of the perception of the body and human identity in the period of the 17th – 20th centuries. The project was carried out with the support of the German Cultural Center. Goethe.