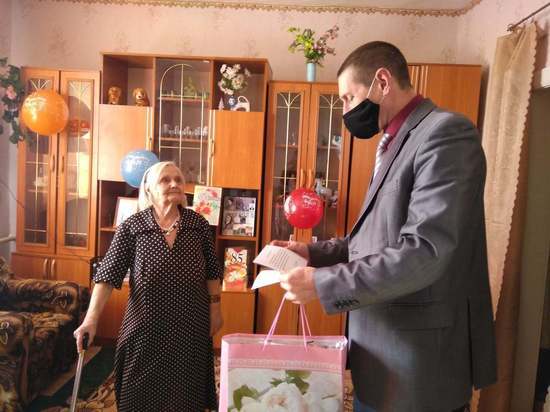 In the Bondarsky district, they continue to honor the war veterans and home front workers. At home, anniversaries are visited by employees of the district administration, who hand over letters from the head of state.
Klavdiya Petrovna Pcheolkina, a resident of the Manor of the Agricultural Theater in the village of Bondari, received warm words of congratulations on her 90th birthday. Oleg Ivliev, the first deputy head of the district administration, congratulated her on her birthday.
– In life I am an optimist, although I had a difficult, hungry childhood and hard work, – shared Klavdia Petrovna.
The representative of the administration gave the home front worker a memorable gift, thanked the countrywoman for her dedication and devotion to the Motherland during the Great Patriotic War. He also handed over an envelope from the Kremlin with congratulations and wishes of health and long life.