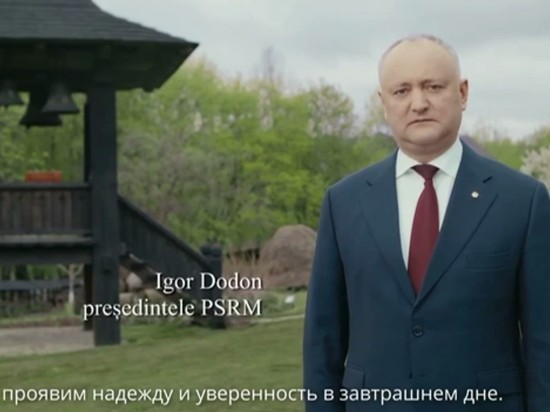 On the eve of Easter Holidays, PSRM chairman Igor Dodon addressed his fellow citizens, saying that all Christians are looking forward to this Great Night and Bright Day.
This year, due to the pandemic, we will still not be able to participate in church services, as tradition prescribes and as we are used to, Dodon emphasized. However, despite all the prohibitions, we should not be sad, because the words of the Good News spoken in monasteries and churches will reach our souls, the ex-president of Moldova is sure.
"The Holy Fire is a living symbol of the Easter Holidays. From year to year, the light of the Holy Fire illuminates our Moldova, every church and monastery, every house, penetrates into the hearts of people and reminds us of the miracle of the Resurrection. Reminds of the eternal Christian values: mercy and compassion. About how important it is to keep peace in your soul, in your family, in the country.
Dear Christians, let us show hope and confidence in the future on the eve of Easter. I am convinced that the country will finally overcome the difficulties of the pandemic and other troubles that hang over us. Let's pray for peace, health and Holy Holidays, which will bring harmony, peace and understanding to all of us and our country.
Dear Christians, I congratulate you on the Bright Sunday of Christ! And may the Lord protect us all, "Igor Dodon wrote on social networks on the occasion of the festivities.