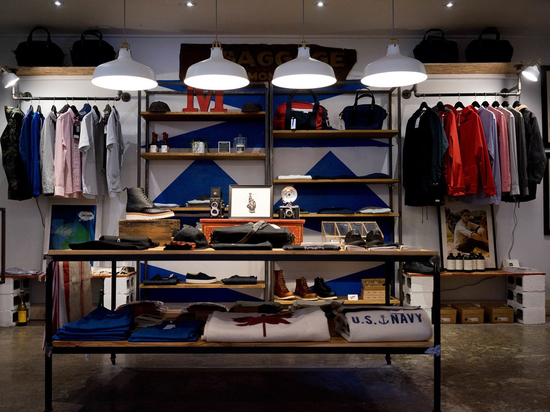 ─ Hello, beloved newspaper! Thank you for being in Germany too.
Please tell me how to be. I bought a dress and a jacket in one store today. It is inconvenient to measure in the store now, half of the dressing rooms are closed. The lady at the checkout said that if anything, I can return the dress, the jacket too. So, at home, having tried on purchases, I realized that things didn't fit well and decided to take them back. That is, during the day I bought things, and in the evening I returned them. With tags and a check.
The store told me that both the dress and the jacket, of course, would be accepted back, but the money would not be returned to me, but a certificate for this amount would be given. I asked to call the boss. And she just politely hinted to me that I should learn German. This is how she answered when I said that I had seen information somewhere that it was impossible to give certificates in Europe. In a word, I was told that I behave unbearably and in general may receive a ban on visiting the store. I said that in this case, all the more, I demand that the money be returned to me. We agreed that the head of the branch, who is on vacation, will call me in two weeks. It seemed strange to me. In the midst of the season to go on vacation, but I didn't want to swear either. In a word, I'm waiting.
Tell me, will it turn out that they will say that two weeks – the return period has passed, and I cannot return anything? And can they even give certificates instead of money? And if they give bans to all dissenting customers, they may soon have no customers at all!
Maria R., Frankfurt.
─ Dear Maria!
You should not be afraid that two weeks will pass. In accordance with current legislation, a purchase can be returned within two weeks only if the buyer did not personally purchase and inspect the goods, but the purchase was made on the Internet or from a catalog.
It is a common misconception that in any store within two weeks everything can always be returned back. According to the law, there is no obligation to take back purchased items from shops. Stores either undertake such obligations themselves, or accept things, simply by meeting the buyer halfway.
Therefore, your store is not obliged to take things back. And if the store accepts the items, it can issue a certificate for the value of the returned items so that you can then purchase goods in this store.
Therefore, the issue must be resolved by mutual agreement.
Of course, you are right that the issues of returning goods are largely decided by the market. Therefore, shops and most often go to meet the buyer, even without legal obligations. After all, you can be left without clients.
Maxim BRITANOV, attorney.
Britanow Law Firm & Dr… Hirsch
Tel .: +49 (0) 69 26 49 22420
www.lawfactory-frankfurt.de
Germany says this:
Complete isolation from next week in Germany: what additional measures are planned to be introduced and for how long
Germany: drastic measures up to the closure of enterprises
Germany: In which German banks do you need to pay for keeping money in accounts
Germany: how to find out within what limits you can move in your area