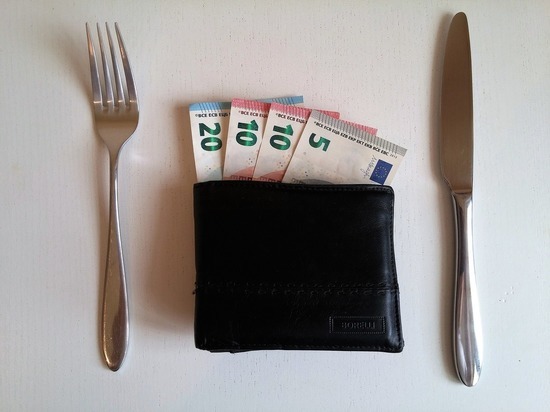 – Hello, beloved "MK" and employees of the column "I have the right". We are a young family who escaped from one hot spot. Temporarily, for the period of study, we receive social assistance in accordance with § 2 AsylbLG. In order to afford something, during 2020 we managed to sell some unnecessary items through Ebay Kleinanzeigen. For example, children's things, toys, as well as a stroller and a bicycle. We also took part in Gratis Testen promotions (we purchased goods with a "Free testing" sticker, after which the money is returned to the buyer's account after a few weeks).
Thus, our bank account had small receipts, on average 30-50 euros per month. The largest receipts were money for the sale of a stroller and a bicycle – 90 and 75 euros. The money was used to buy the necessary things that are not paid for by social assistance. For example, a vacuum cleaner was purchased. Also on Ebay. That is, unnecessary things were replaced with more necessary ones.
And here's the problem: on New Year's Eve, the social worker, after checking the account statement, sent us a letter of "happiness", which said that the amount of receipts for the entire 2020 (about 400-500 euros) is income and will be summed up and deducted from assistance in the first months of 2021. At the moment, this is a colossal amount for us. We have no savings. What was bought with the money received is also visible: a vacuum cleaner, a microwave oven, some furniture for the nursery.
Question: Is it legal for a social worker to act and which income is deductible and which is not for the recipients of § 2 AsylbLG? Is there an amount we can have a month, ne fearing that it will be deducted from us. (We are talking about an amount below 100 euros, even below 50). Thanks a lot in advance for your help!
Rita P., Cologne
– Dear Rita!
The cash receipts described by you are not income either from the point of view of taxation or from the point of view of social law. The social service must issue an administrative act (Bescheid) on the return of funds, in the same way as on the accrual of money. This decision can, and in this case, must be appealed. For this it is necessary to involve a lawyer in the case.
Maxim BRITANOV, attorney.
Law office Fabrika Prava Britanow & Dr. Hirsch
Tel .: +49 (0) 69 26 49 22420
www.lawfactory-frankfurt.de
Germany says this:
Discussions will not help: there will be no trips for Easter this year in Germany
Germany: Increase in social security by 100 euros for the entire period of the pandemic
New restrictions on entry to Germany from the Czech Republic and Austria
Deutsche Bahn: the end of the paper ticket era