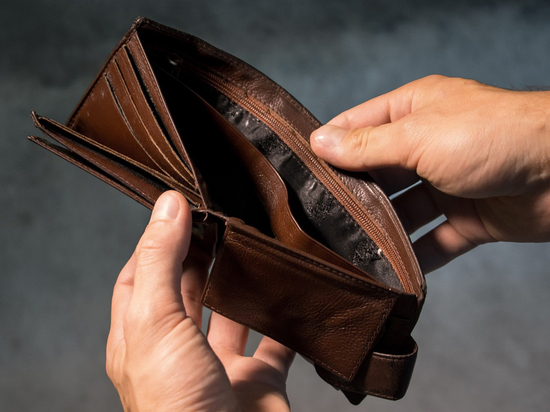 ─ Good afternoon, dear editorial board of MK-Germany!
Thank you for your newspaper, for your legal column. And it is so difficult to understand all the legal issues, and during a pandemic, when there is nowhere to get through, it became even more difficult. I have been working in Germany for almost 20 years. All the time in one firm. The work suits me. The pay is not that much, but it is enough. Sometimes there were delays, but then everything got better again. Now the pandemic has hit us as well. There were fewer orders, there were delays in wages. The problem, as you understand, is that I need to pay for the apartment, for the Internet. I delayed my rent several times. The owner called. So far, no sanctions. But what happens next? And it's not pleasant. Besides, I'm doing the job. Tell me, what opportunities are there to show the employer the seriousness of the situation, and that, although I do not want, I am ready to fight for my rights?
Alexander P., Mainz.
─ Hello, dear Alexander!
The employer is obliged to pay wages on a specific day of each month. Unless otherwise specified, this day is the first day of the month following the month to be calculated. No additional reminder is required, payment is considered overdue automatically after this date.
There are the following legal instruments and time frames to get the money earned. First, you need to act quickly. Labor or collective agreements may contain periods during which the employee must ensure the fulfillment of his claims arising from the employment relationship, i.e., including claims for remuneration. Typically, this time frame ranges from three to six months. If these deadlines have expired, the claims may be overdue. To begin with, it is recommended to send the employer a letter demanding payment of wages indicating the amount and time for payment. If the employer does not respond, it is recommended to write a letter warning about filing a claim and / and possible dismissal in case the money is not credited to the account within a certain time. This is a condition for indefinite dismissal if the employee decides to undertake it. If these measures are unsuccessful, there remains a tool for filing a claim for payment of wages in labor court.
Do I need to go to work if the employer does not pay? You are not required to go to work if your employer does not pay you wages. This is valid, at least if the employer is in significant debt. Labor courts classify delayed wages of at least two months as significant. Thus, after two months, the employee may have the legal right not to go to work. The employee must notify the employer in writing that he is exercising his right not to go to work if the payment of wages does not occur before a certain date. In addition, employees can resign indefinitely. This also requires prior written notice.
An indefinite dismissal is only valid if the employer is in significant debt (see above). Anyone who wishes to terminate the contract indefinitely in the event of non-payment is advised to coordinate with the Federal Employment Office. This is important because the agency typically introduces a 12-week unemployment benefit lockout period for workers who file their own resignation.
What happens in the event of a company's insolvency? If the company goes bankrupt, you should contact the appointed insolvency manager and demand payment of the salary or salary that has not been paid. At the same time, you can apply to the Federal Office for Employment for insolvency benefits, which the department pays for the last three months of arrears.
This article is of an advisory nature and does not replace full-fledged legal advice.
Ksenia KRUG, lawyer,
Schanzenstraße 102, 40549 Düsseldorf
0211-16377014
info@krug-recht.de
www.rechtsanwalt-krug-duesseldorf.de
Germany says this:
What lands will restaurants open?
What other coronavirus vaccines may soon be on the market?
Buy or rent an apartment in Germany and Russia