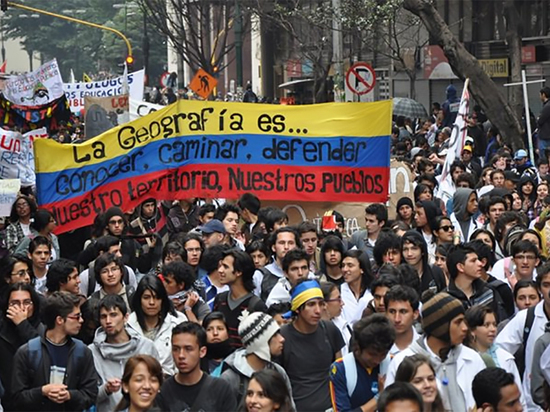 Several computer hackers, calling themselves Anonymous Colombia, reported blocking the web site of the Colombian Armed Forces in protest against the violence in the crackdown on multi-day protests against tax reform. The hackers wrote about this on their blog on Twitter.
They noted that "Anonymous Colombia" denies access to the official resource of the army of the republic, "rejecting the killings and persecutions committed during the national strike against the tax reform of the government of Ivan Duque."
Thus, when trying to open the website of the Colombian army, an error occurs due to the lack of a response from the server, the saved versions of the website www.ejercito.mil.co in the Google system also remained inaccessible.
According to the office of the Colombian Ombudsman, during the week of protests, 18 demonstrators and one police officer were victims of clashes, 89 people were missing. The Ministry of Defense claims 840 casualties on both sides of the barricades and 431 detainees.