The warming that covered the Kostroma region this week caused not only positive emotions among citizens who had the opportunity to bask in the sun, but also a well-founded alarm from the regional authorities, including the regional governor Sergei Sitnikov. It was logical to assume that a sharp warming after a rather snowy winter would lead to a flood – and in order to get acquainted with what threatens the Kostroma residents this year, the governor visited Soligalich, where the flood of the Kostroma River has already become like a real flood.
Fortunately, it turned out on the spot that, in comparison with the autumn flood of 2019, things are not so bad now: the water level still did not rise to the then levels and there is already a tendency for it to decrease – this was reported to the head of the region by the district administration. Nevertheless, the governor found it necessary to personally go around (and in some places to sail in a motorboat) the flooded areas in order to talk with those local residents, whose houses near the houses were in the water.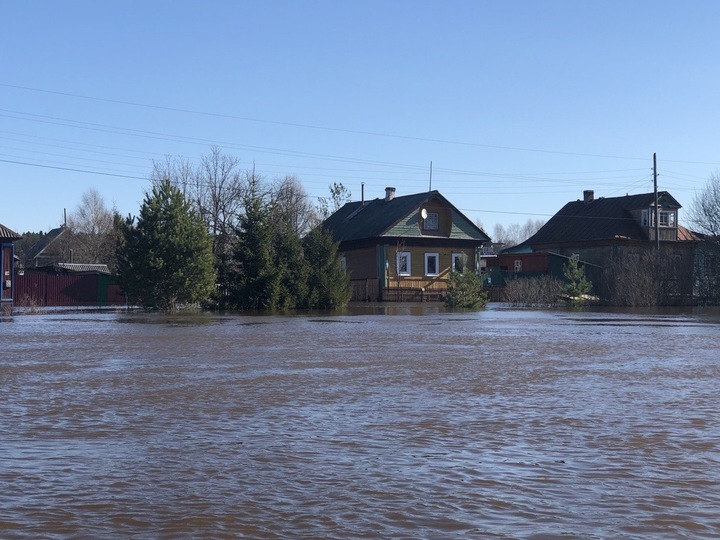 In the course of these conversations, the governor was able to make sure that the situation in Soligalich, although unpleasant, is still not extreme – there is no threat to the life and health of people, and in the most reliable places a stock of all the necessary material and technical means has been made to eliminate the possible consequences of the flood.
"It is necessary to organize daily rounds of the population, whose houses were in the flooded zone. Citizens should receive help promptly if necessary. This issue is a priority for local self-government bodies, "said Sergei Sitnikov after meeting with residents of Soligalich, the head of the region.