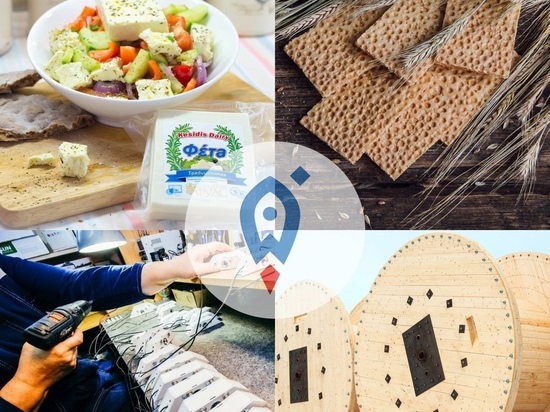 Governor Ostrovsky spoke about the "tastes" and industries of the Smolensk region. In Russia in 2020, the Tastes of Russia competition was held, where both Vyazemskie Gingerbread and Demidov Cucumbers were noted. And not only them. In his account on social networks, the governor of the Smolensk region spoke about four Smolensk companies that are successfully expanding the geography of supplies of not only and not so much edible products. The regional Export Support Center found foreign buyers for them.
The producer of elite cheeses and dairy products "Olympic Foods" near Vyazma plans to enter the menu of Georgian restaurant chains in Tbilisi. The company – "Elizaveta +" – concentrated on the American market. A trial delivery of samples to the American distributor Specialty Food Sales will take place through the Export Support Center.
And if we are not talking about food, then for the manufacturer of cable drums – the company "RUF" – the first delivery to the Czech plant "KABEX" was organized. 13 European factories have expressed their interest in deliveries from Smolensk. The Promix company, in addition to the US and Canadian markets, will offer electromechanical locks and security systems in the European Union.