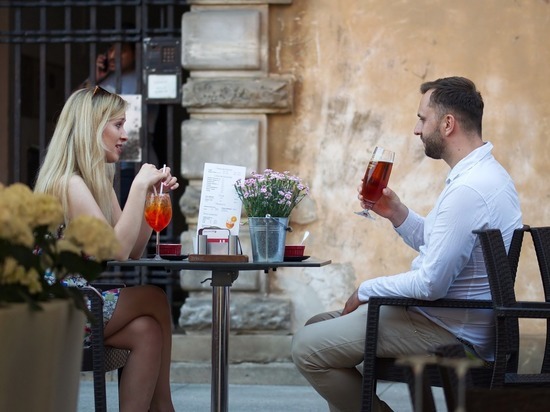 The incidence rate in Germany approached 100. On Saturday, it was fixed at 99.9. Despite this, the authorities of the federal state of Rhineland-Palatinate are planning to allow restaurants to reopen. At least in the regions where the situation is under control.
Restaurants in Rhineland-Palatinate will be able to receive guests on open terraces and only in those regions where the incidence rate is below 100. This step is "an important signal for the catering industry, which has been closed since November," said Prime Minister Malu Dreyer. "We are convinced that when the weather is fine, it's safer for residents to enjoy coffee or ice cream in a terrace restaurant, respecting distance and hygiene rules, rather than drinking coffee brought with them somewhere in the crowd, not observing safety rules. "
The Prime Minister said that mandatory conditions must be met to visit restaurants. First, provide a valid negative rapid test. Secondly, joint visits are allowed for a group of up to five people from a maximum of two households. Guests and staff are required to wear protective medical masks. During a visit to the institution, you must stay in your place at the table. Visitors will be required to provide their contact details. A day during the restaurant visit must be booked in advance. It is not yet possible to spontaneously go to the restaurant.
In the event that the incidence rate exceeds 100, restaurants are forced to suspend work again.
Germany says this:
Buy or rent an apartment in Germany and Russia
Living in Germany for foreigners and parental support for adult children
The Prime Minister announced who and how will be able to travel on Easter