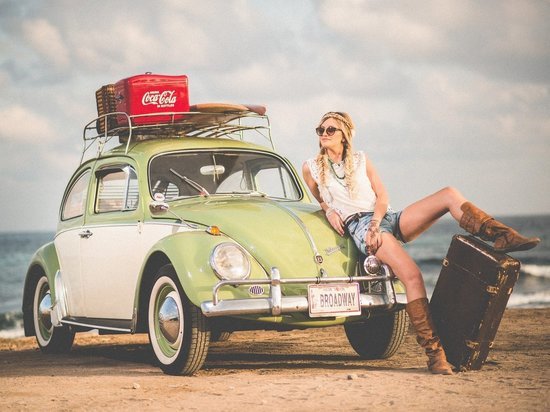 It will probably be possible to relax in Mallorca, Greece or Thailand already in April or May? On March 22, Angela Merkel and 16 prime ministers of the federal states plan to decide on the opening of tourism for Easter. Without waiting for the next conference of federal and regional governments, TUI plans to resume travel to the beloved Spanish island of Mallorca as early as the upcoming Easter holidays.
"The tourism industry has been preparing intensively to provide a safe holiday," said the head of TUI Germany, Marek Andryszak. He added that the hygiene concepts developed in close collaboration with the authorities give confidence that travel will be possible. The travel company wants to provide customers with the opportunity to spend their Easter holidays in Mallorca, Andryshak summed up.
The Robert Koch Institute has classified Spain as a standard risk zone. That is, a country where the extensive spread of new strains of coronavirus has not been identified. Andryshak stressed that the incidence rate in Mallorca is "much lower than in most federal states in Germany."
Greece also announced the resumption of tourism in May. It is in the last months of spring that it is planned to ease restrictions on the tourism industry. However, the final decision will be made depending on the epidemiological situation, said government spokeswoman Aristotelia Peloni. If the vaccination process progresses to the expected level, restaurants will be able to serve customers on terraces in April. The next step is tourism. This industry in Greece accounts for almost a fifth of the total production in Greece. "We have difficult days ahead," said a government spokeswoman. "But we're running the last mile in this marathon."
Thailand is also becoming interesting for tourists from Germany, which announced a reduction in the quarantine period for tourists vaccinated against coronavirus. According to Health Minister Anutin Charnvirankula, the quarantine period will be halved – to seven days. This applies to foreign tourists who were vaccinated a maximum of three months before the trip and presented a negative corona test upon entering the country. Tourists who have not been vaccinated but tested negative are required to undergo a ten-day quarantine.
Germany says this:
In which regions of Germany prior registration is required to visit stores
What test is required for travel, shopping
German immunologist on the priority vaccination of people with a large number of contacts