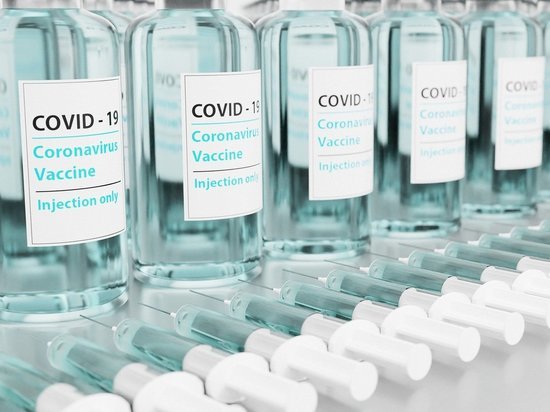 The federal state of Berlin temporarily suspends vaccination against coronavirus with a vaccine from the manufacturer Astrazeneca. This is not only about women, but also men under the age of 60, said Berlin Health Senator Dilek Kalayci. In doing so, he referred to new data on emerging side effects. This step is once again called a "precautionary measure".
Everyone who is scheduled for vaccination with the drug will have to wait for the final decision of the expert council at the federal level.
A few hours earlier it became known that the state-owned Berlin clinics Charité and Vivantes decided to stop vaccination against coronavirus with the vaccine of women under the age of 55 with the Astrazeneca vaccine. In the federal state of North Rhine-Westphalia, a similar decision was announced by the head of five of the six university hospitals. Expert said that the risk of serious side effects in further patients is too high, the dpa agency reported.
A day earlier, the Euskirchen region in North Rhine-Westphalia suspended vaccination of women under 55 with Astrazeneca. Last week it became known about the death of a 47-year-old woman who was vaccinated with the drug. Doctors then declared the 28-year-old patient to be "seriously ill" after receiving the AstraZeneca vaccine. According to information received from the district, both women were diagnosed with rare cerebral venous thrombosis (sinus vein thrombosis).
As a result, Eiskirchen County announced a suspension of vaccination with this drug. This precautionary measure will be applied until the competent departments decide on further action, "the administration said in a statement to the regional health ministry and authorities. Vaccination of men with Astrazeneca, as well as women over 55 years old, will continue. At the same time, vaccinations are given with Biontech.
As you know, vaccination with the drug AstraZeneca in Germany has already been suspended on the recommendation of the Paul Ehrlich Institute for several days in mid-March.
Germany says this:
Fewer deaths, but more severely ill among children and young people
From March 31st, entrance to a number of institutions only with an FFP2 mask
Traveling abroad is still allowed – no ban has been introduced